2nd time in Klagenfurt, someone stole our wiper and spoiler
Due to the success of last visit to Klagenfurt, we went again the following Saturday.
Great weather,  full parking,  went to the side, finally found one space.  Two small darker skin guys walked around putting leaflets under the wipers of cars.  One of them talked to me asking "tickets?"  i didn't respond. I could feel with the corner of my eyes they were 'measuring' us from head to toe.  At that moment, we didn't think too much, just pushed pram, on our way to the park.
It was another great time, we stayed for about 3 hours. Around 7:20pm, we walked back to the car. My hubby is a cautious person, he just screamed a bit "what happened to the back of our car?"  I wasn't so sensitive about cars, he told me that someone took our spoiler away.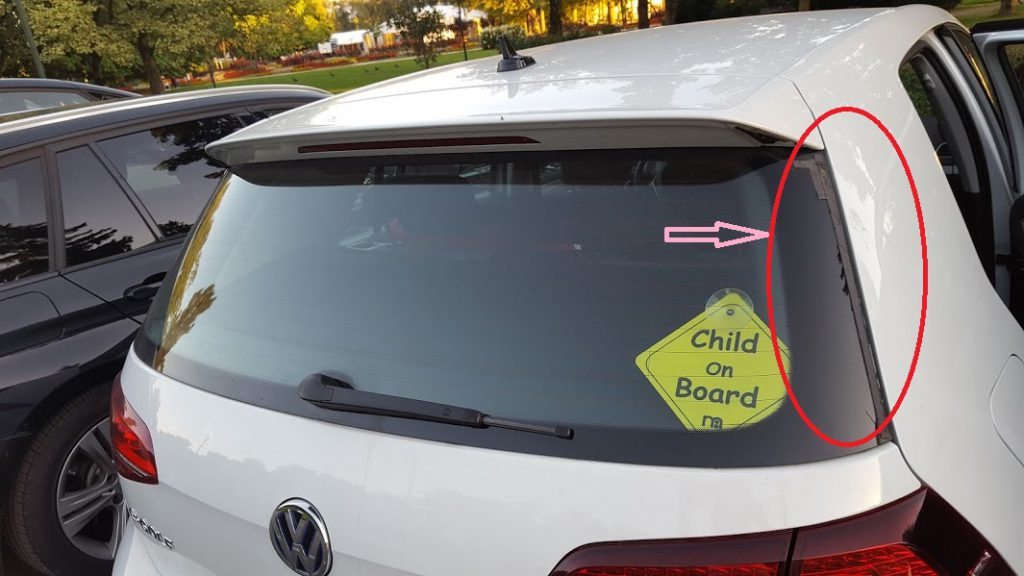 On  the way to the police station, he tried to clean the front windshield. And screamed again "oh my, they stole our wiper too!"
My husband spent about 1 hour at the police station, we were waiting in the car outside. The policeman walked out to check the car, with broken English, the communication wasn't perfect. I could tell he wasn't interested too much as he didn't take photos or take the leaflet as the proof (at least I thought so).  Later my hubby told me that the police officer said they could not do anything as just parts were stolen, not the whole car. It is not possible to trace in any way.  No surprise there.
We got home almost midnight. Tired, disappointed, trying out best not to think too much. Poor little one didn't have a good sleep that night.

Learning:
Be careful if you drive Golf around Europe, as the parts seem quite popular for many interested parties. Later some local friend confirmed that people can sell the parts for decent money. (WHY? how much they can earn? I still don't get it)
* More update: actually not only in Klagenfurt, 2 weeks later, one morning on the way to the little one's kindergarten, we realized that our windscreen wipers were gone again.  This time was just in front of our apartment. What's wrong? Someone has been following us?  I have no idea!