I have been thinking of writing this post for a long time.  Since we left Sydney 4.5 years ago, I still put earned money into my Australia bank. When Australian currency was still strong, you didn't feel much; however two years ago, it got hit by the weak economy, then the rate gone to really miserable situation.  That's not the only problem, the real problem is while we were travelling around, sometimes the landlord or similar doesn't accept credit card or PayPal, but ask for direct bank transfer, which gave us a lot of headache.  Why? If you have similar situation, you would know that bank offers really low exchange rate, and the transfer from one country to another will cost you a large percentage fee.
For example, last summer, when I rent the apartment in Vancouver. The unit itself cost me 2500 CAD. When I transfer with my bank, I almost paid total 3250 CAD, that's a huge markup, which really made me unpleasant. 
Until I found Transferwise.  And I have been using since.
A start-up from Estonia, where was very computer /internet savvy, full of start-ups expertise in finance, etc. Their company is also backed by Richard Branson and many others, became one of the fast-growing start-ups in recent years.
The great thing about the service is they offer very similar exchange rate to real-time market, without huge fees but something minor or say feel very much affordable.  Let me give you a real time example, if you transfer 500 AUD to USD now,
TransferWise design is intuitive, very easy to follow, a few steps, you finish the business. Here is the step by step screen capture to show you how simple they make your life become.
Open  your account, it's simple and easy. You can use your fb or google+ account login.

Sign in.

Select which currency you want to transfer from and to. Then you get the rate and fee.


Choose the receiver.


You can put in the info. Of his/her bank detail if you know, otherwise, you can put in email address which the system will send the receiver email to retrieve the info.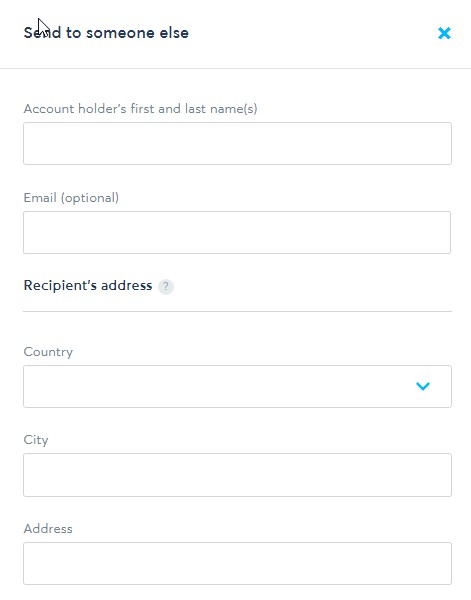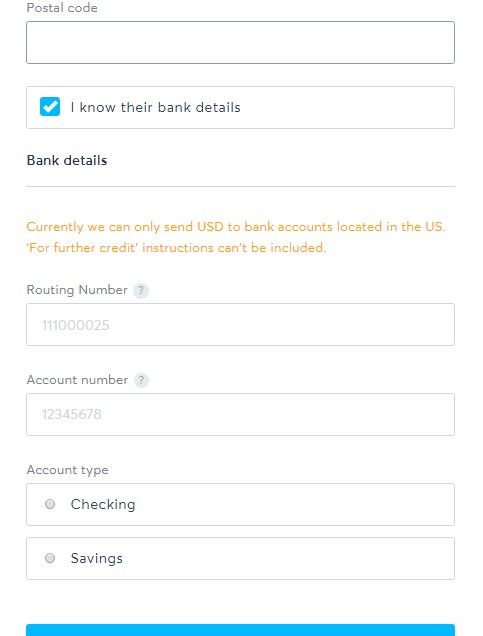 Then you can review the details.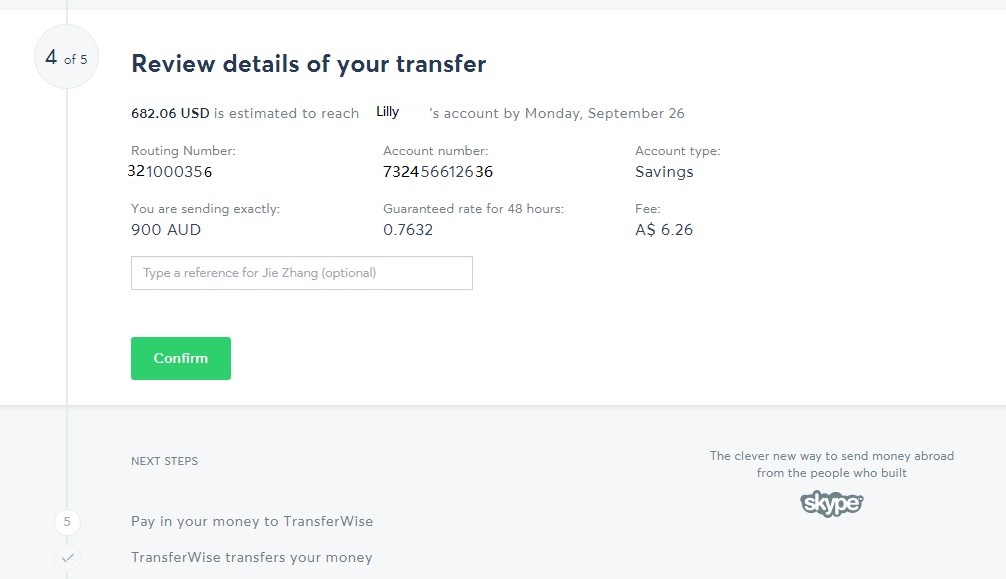 5. Save which way you want to transfer money to TransferWise. Normally I choose bank transfer, you need to pay extra if you use credit card.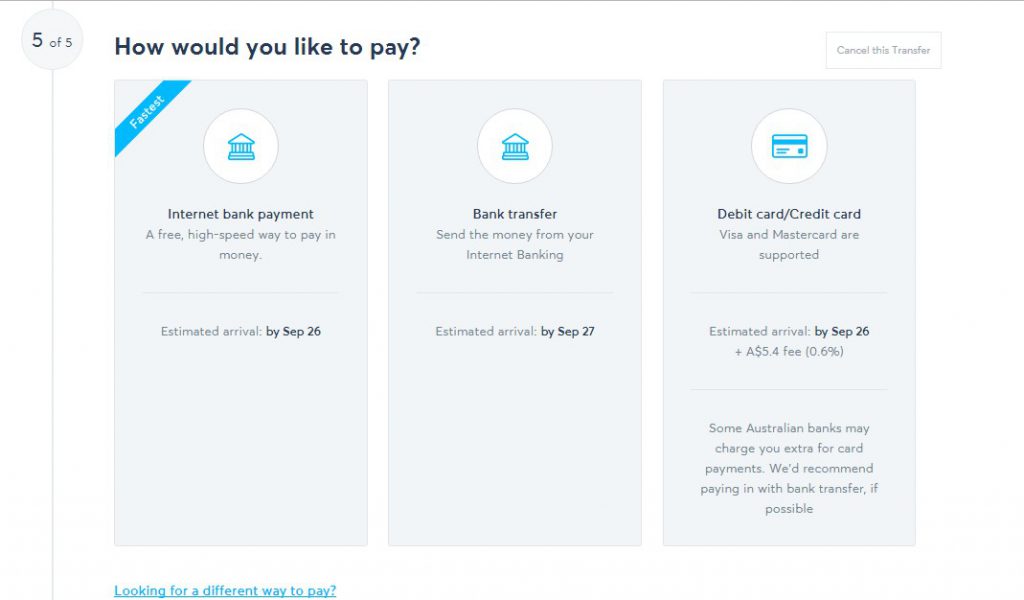 6. Then you need to transfer money from you account to TransferWise local account number, then click that "I've sent money to TransferWise".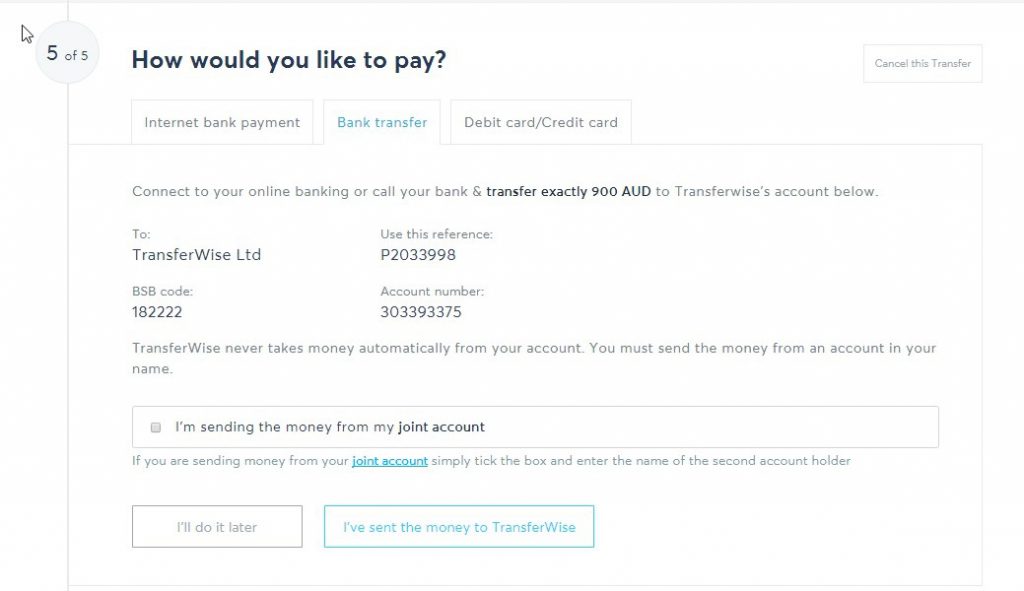 7. The rest will be in the safe hand. They will send you frequent email notifications on where the money is now.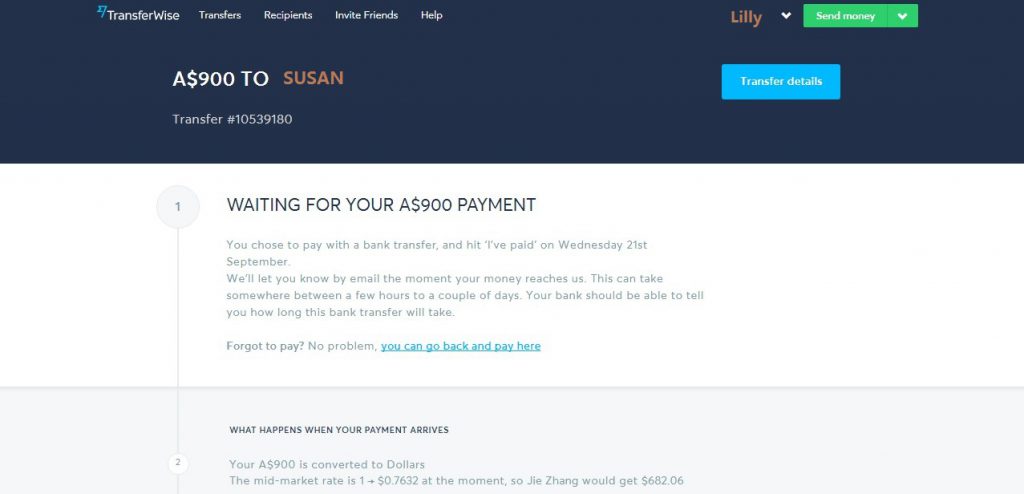 8. Normally takes a few days for the money transfer. So take into the consideration if you are facing a strict deadline.
That's it, quick and easy.  I hope that you find this helpful and save money while traveling.  And if you recommend more friends and they joined and used the TransferWise  service, you can get some rewards as well. But that's not the main point, you will already feel quite happy when saving money doing your own transaction.  🙂


*This is not a sponsored post, I write this just because I really found it helpful – sharing is loving. I  used it already more than 50 times, and will continue to do so.