Alternative title: Last Minute Travel with Kid to Zagreb.
I can't deny that 'last minute' decision to travel somewhere has been always our forte. The sense of intriguing of finding something unknown is exciting, although most of the time actually you ended up paying more and maybe wouldn't visit everything that you could if you got more time planning. But the thrill counts, ok? 🙂
Last weekend we were talking about going to Zagreb on Sunday to visit friends coming here from Australia, whom we haven't seen for almost 5 years, now they also have a young boy, about 1.5 years old. But while we were chatting and looking at where to go in Zagreb after Saturday late breakfast, I randomly said "why don't we go now and stay for one night?"  My husband got some spark in his eyes and said "why not?"  Here we went, just before lunchtime, quickly booked a hotel (last min hotel is not always good option unless you got really great luck), packed our overnight bag and started our car engine.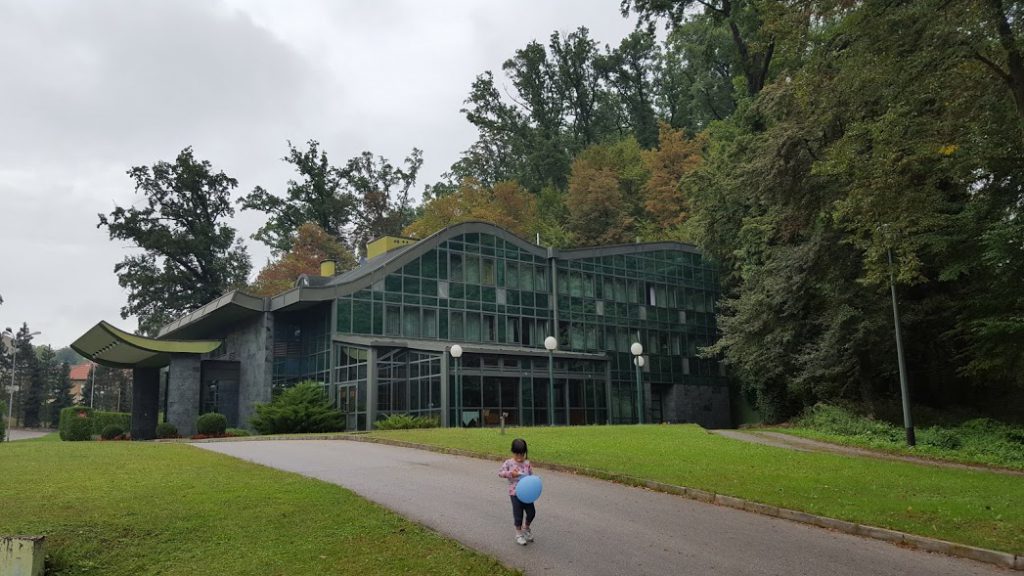 We arrived in Hotel AS 5 mins from center of Zagreb, but it's in a very quiet area, close to some hiking trails in the wood, older style hotel, with bathroom renovated. I have to say the hotel smells 'old', but we could not find anything else within such short time, so I guess it was OK.
The important thing was what to do now?  I did very limited research on Zagreb but noticing that in Bundek park has some nice playground.  So we went there. OMG! This is the best playground I have ever been to.  Ok, I can't say I have seen a lot, but enough.  Comparing to many in Canada, US, Asia and part of Europe, this one is excellent. Big – have many different setups for different age-group kids;  active – the design is well thought through, giving opportunities for even youngest group to try something a bit more challenging with huge interest; varieties – you can easily spend hours and hours here, even I had so much desire to try something myself… seriously.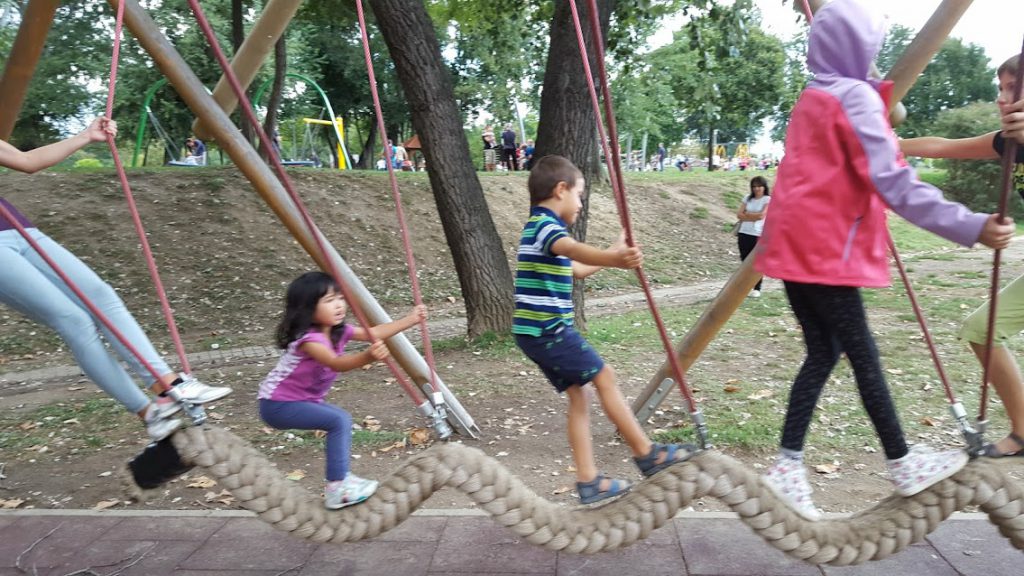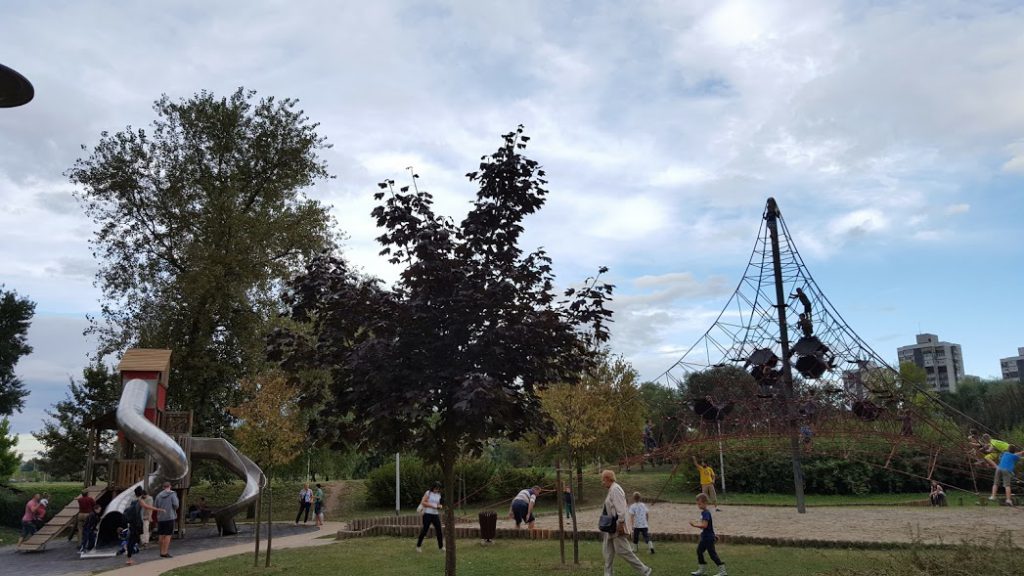 Saturday night in the city of Zagreb is… Busy.  A lot of one way street tested our patience. We could not locate the restaurant that we were aiming to find, so just ended up walking a bit and bought some simple food from bakery and convenient shop. We could not wander too long, it was already passed little one's bedtime.
The next day, we had breakfast at the hotel. Not too many things, but main essentials were there.  Then back to the city to explore.  Waiting for friend's son to wake up from nap, which limited our wish list. 🙂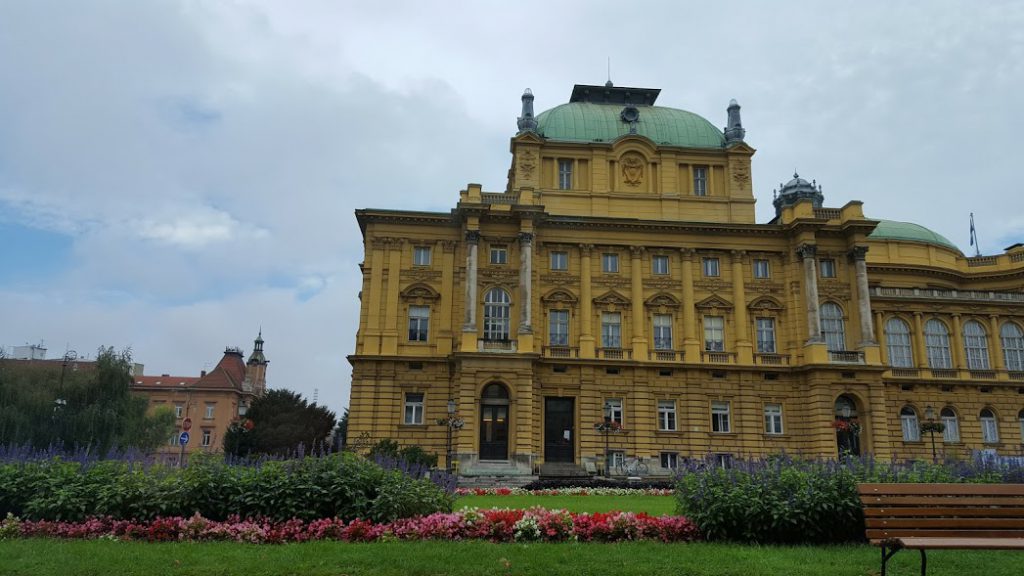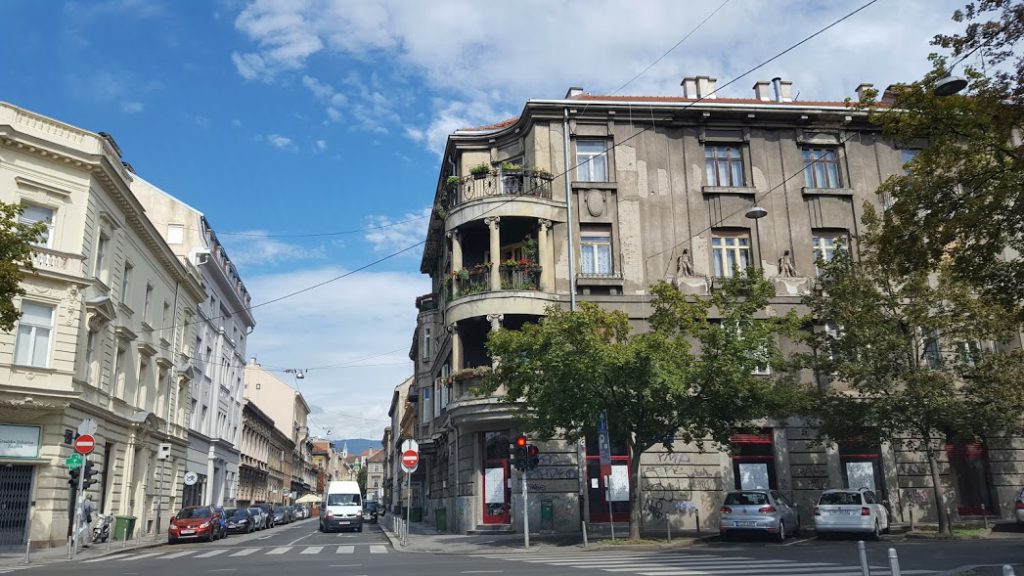 The kids hit it off straight away. I wanted some seafood for lunch, come on you are in Croatia, of course need to eat some fish!  Not so many restaurants worked on Sunday, we went to the one only opened on the street – Ribice I Tri Tockice. It wasn't bad at all, for four of us adults, two kids (although they didn't eat much), we spent 395kn (USD 46).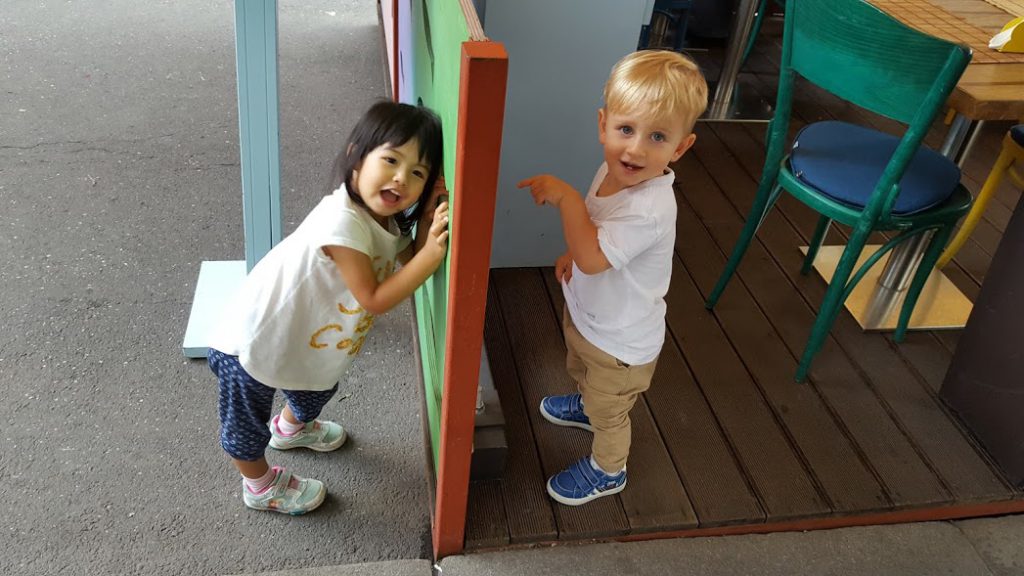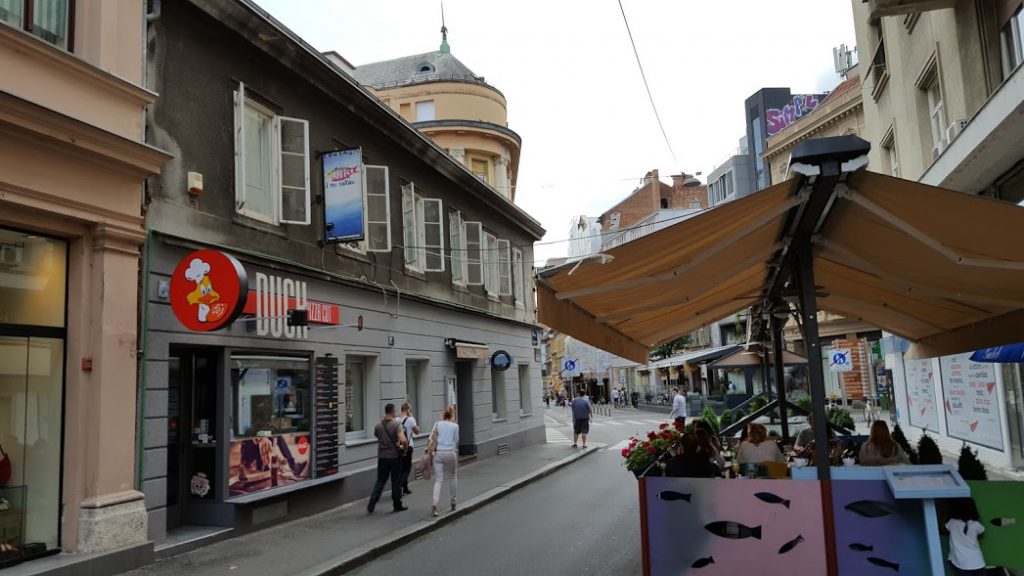 Then we just walked. Tried some ice cream and walked through a long tunnel to the main street. Then the Funicular Railway which could get you up there to get the overview of the city.  It's the shortest funicular in the world, about 30 meters. I could not convince myself to take it, maybe walking up can be faster. Lol.  We didn't anyway since it was raining and time already passed 5:30pm. We should be on the way home.
OK, we didn't see much of Zagreb. Since this trip was to see friends, so sightseeing wasn't the main purpose, but I got the feeling that Zagreb is a nice city and big enough to explore for a few days. So yeah, if there is any opportunity to come back, I will.
A few things on my list but didn't got chance to go – great for kids in Zagreb, till next time I guess —
Museum of Illusion, great for all family, everyone can have a lot of laughs;

Maksimir Park, great park in the center of city, a lot to do, Zoo is just nearby;

Dolac market, most visited and the best known farmer's market in Zagreb; great stuff and fish market is just alongside;

Friend said that on Saturday morning, all women from Zagreb will dress up and come the square in front of Centar Cvjetni to get their photos taken by "paparazzi". A bit strange, as they are openly want to get their pictures taken, so can't say "paparazzi", anyway, will be interesting to see;

Lake Jarun, a lot of activities, great lake to hang out;

Just walk around… a lot of interesting architectures, sculptures, cafes and museums.