We used to live near the elephant mountain back to 2012/2013 when we first visited Taipei.  It was great! not many people, close to the mountain and a lot to eat and see around.  These days,  of course, it becomes even more popular in terms of property value as the train line has been in operation, connecting elephant mountain/101 and Tamsui.  Both ends are hustle and bustle tourist attractions, as well as leisure place for locals.
Just passing weekend,we were out of ideas where to hang out with kids. Daddy suggested places near 101, I was a bit reluctant in the beginning, however without better idea, we just tagged along.
It proved to be a success. I almost forgot how busy the area was! So many people, so many promotions, so many performance.
First we went to see this grand apartment building which claimed to have the most expensive apartment in Asia with the sheer price of 33 million US dollars.  well, from outside, it is great.  I bet it probably will blow our minds from inside.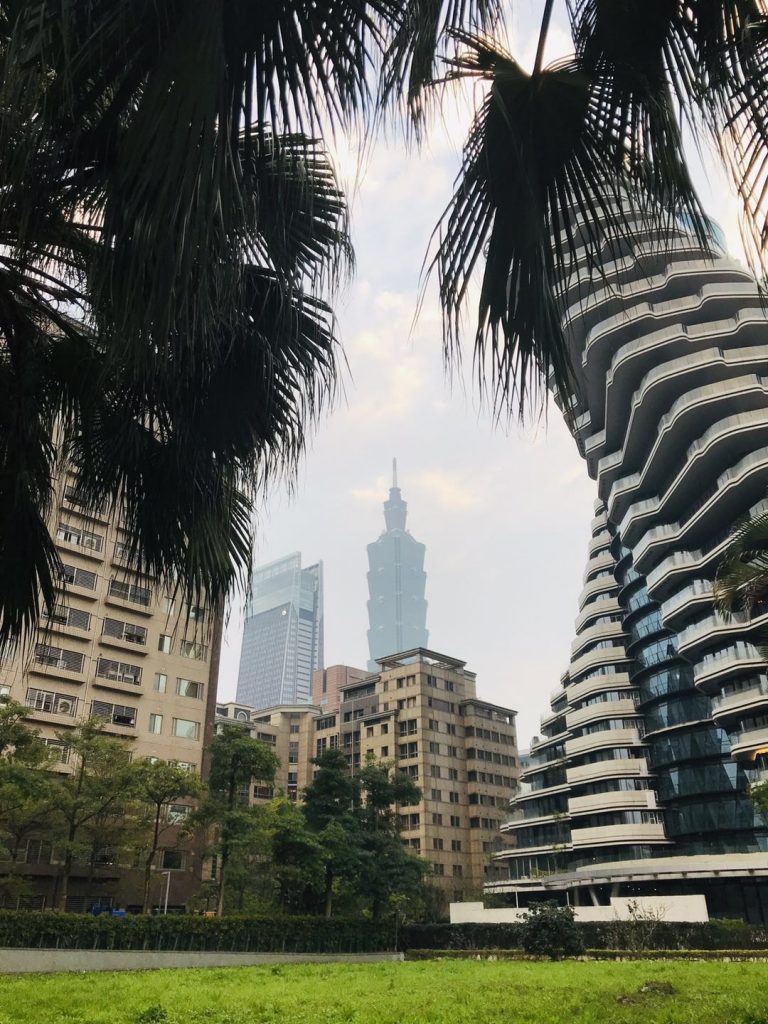 On the walking street by Shin Kong Mitsukoshii, kids got hooked by some street performer straight away, we had to persuade Zoey for long time to move.  However she did get some balloon shaped like a little poodle.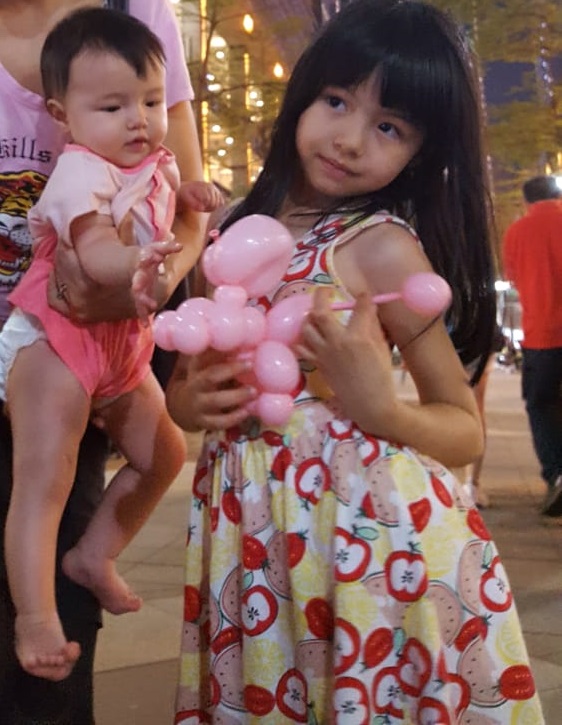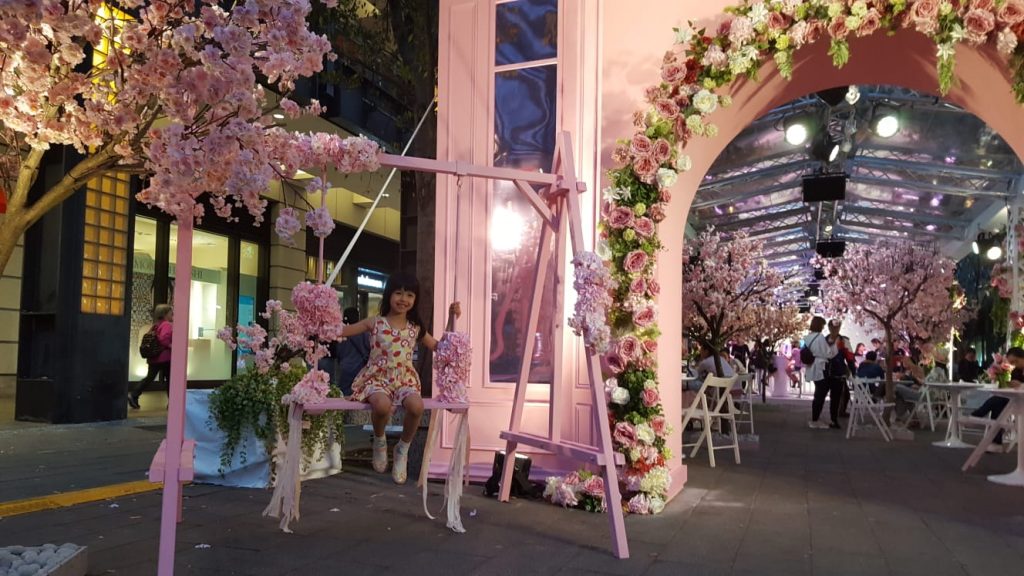 Flower swings, food in Breeze center… well, we call it a success Sunday out.  And, the sister said she wanted to come back again next week.  lol  🙂