Following a night's rest in Zlatibor, we were heading back to Belgrade.
Actually we had planned  a lot to see on the road. First we stopped at the railway museum of the Narrow Gauge, Pozega.  Due to the time constraint, we didn't take the train for the 2 and half hour ride (the railway tracks were built in the shape of the curving circles of number eight), just took many photos, of course.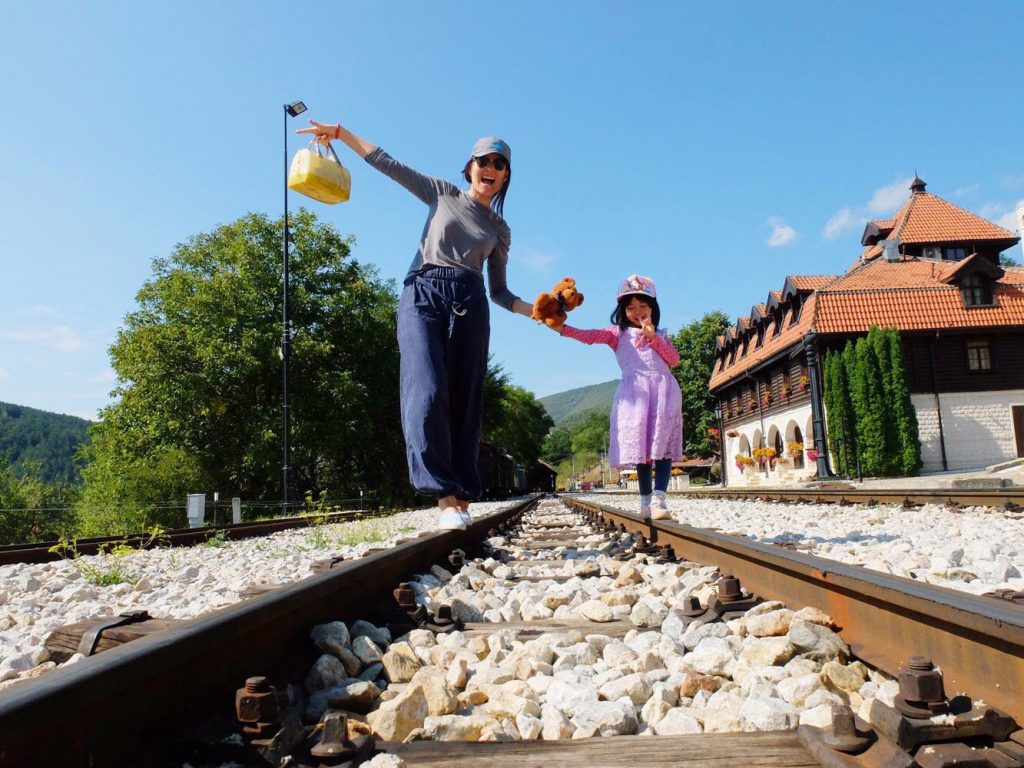 Then just up the hill, we visited the fairytale-like town made of wood, built by the the famous film director Emir Kusturica. He discovered this sunny hill while shooting his film "Life is a Miracle". It's now a tourist attraction and you can live there, all the wooden houses are used as hotels.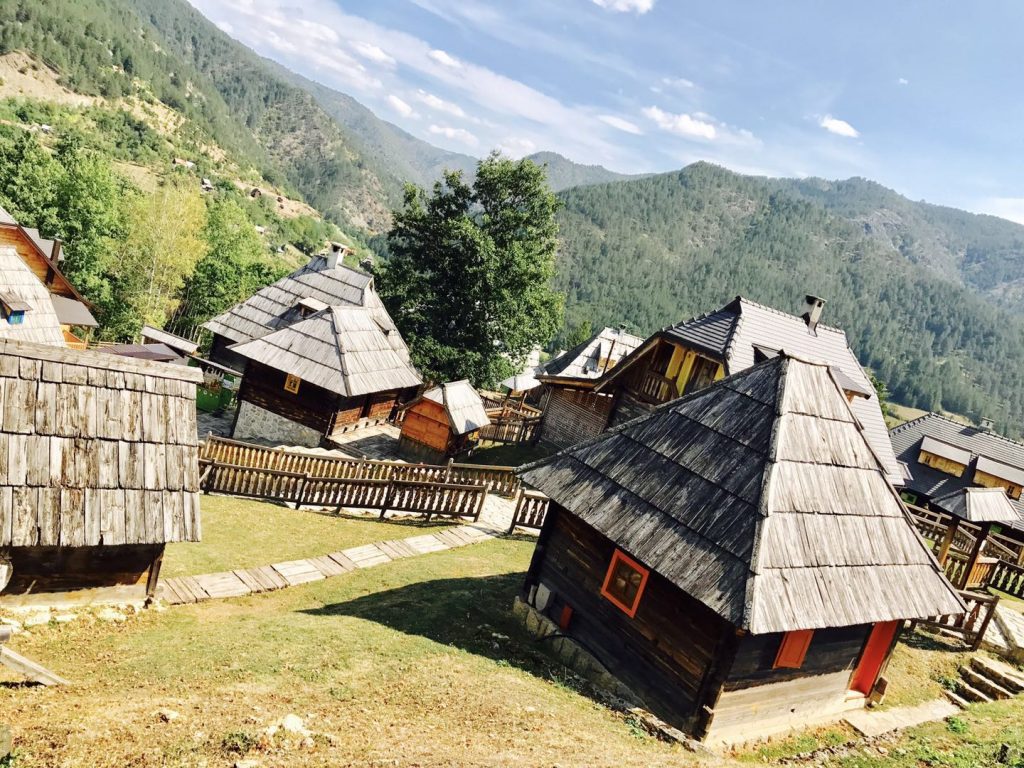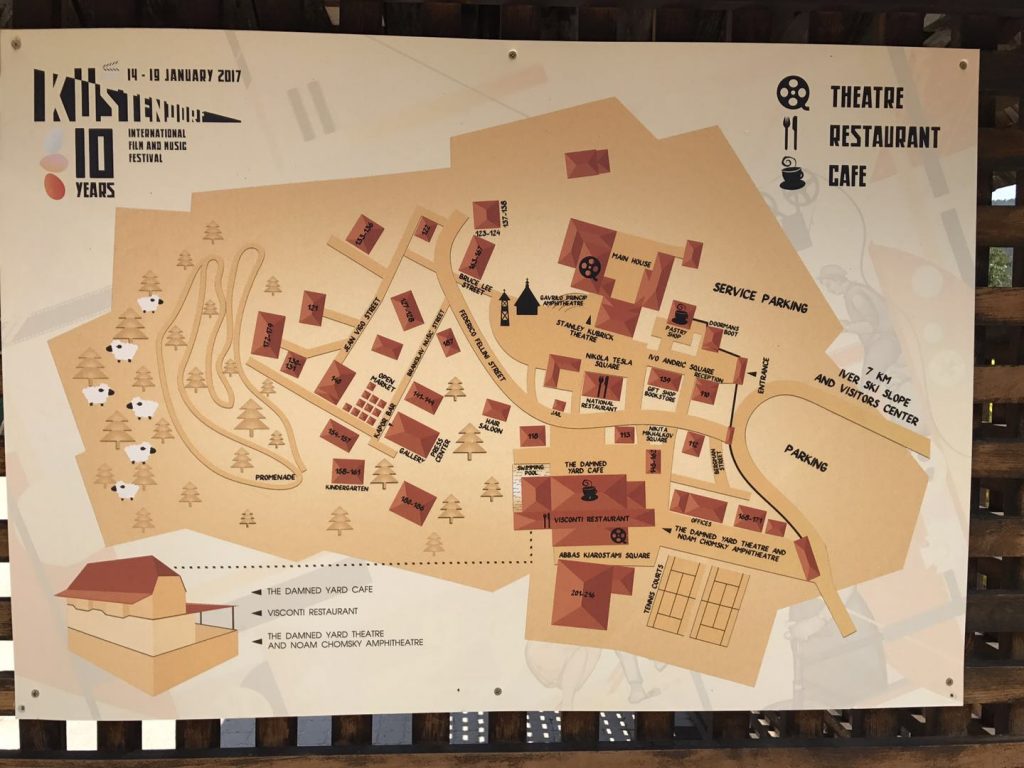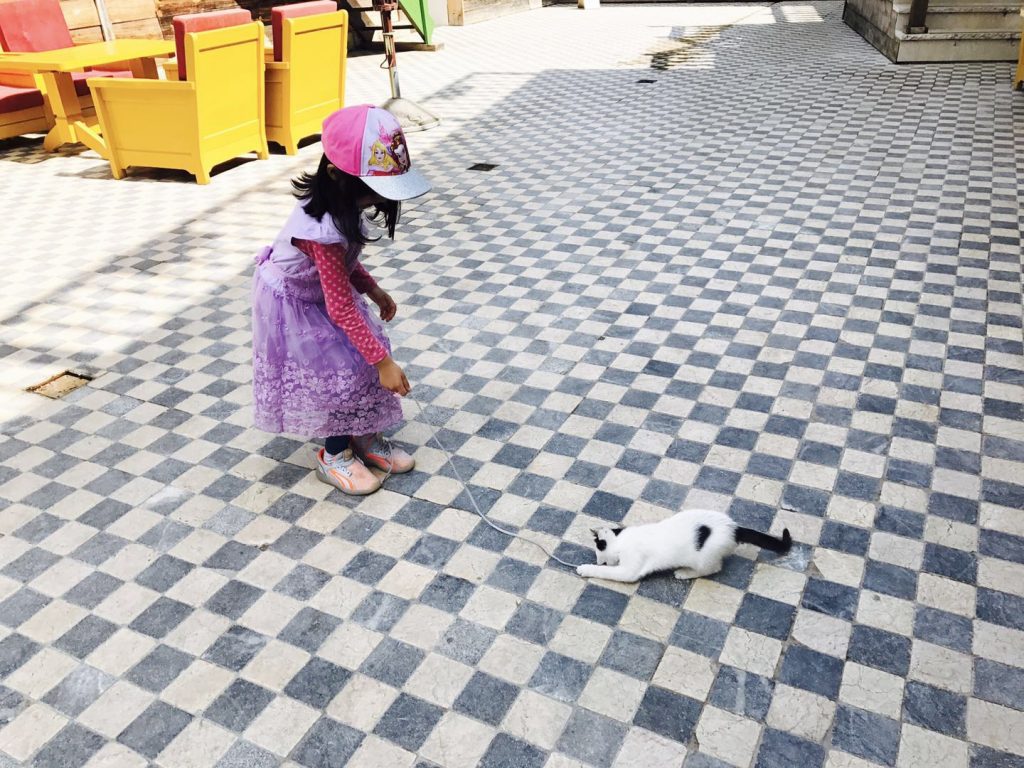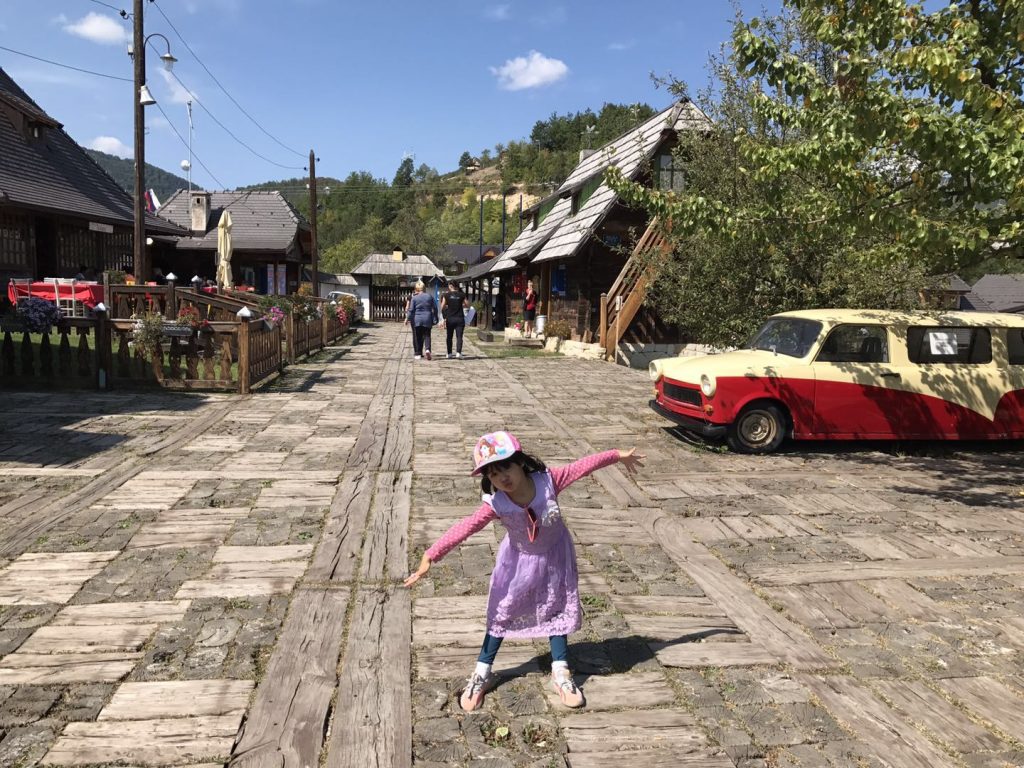 We had a nice rest there, a nice lunch (i was expecting some expensive bills, but not at all, almost the same as normal places in Belgrade, maybe it's cheaper in the area).  Our little daughter enjoyed a great fun encounter with a small lovely cat, she untied shoelace to play with the kitten.  Everything is filled with love.
All fed and rested, we were continue to on our way to the most photographed point in Serbia.  Continue reading with the next post.