One of the highlights of this trip was the Tara mountain visit. The drive to and back was miraculously beautiful and easy, i  could feel that my husband's heart was pumping at a high speed.
The director of the European Nature Protection Foundation used to describe Tara as an earthly heaven. There was tree dating back to the Ice Age!  We didn't do much research, just drove to the area near the information center, the peak season already passed, not so many people around.  We could tell cause as the little one requested to eat some ice cream and the shop there had nothing in stock! In stead they started using the freezer as the storage space for something else. lol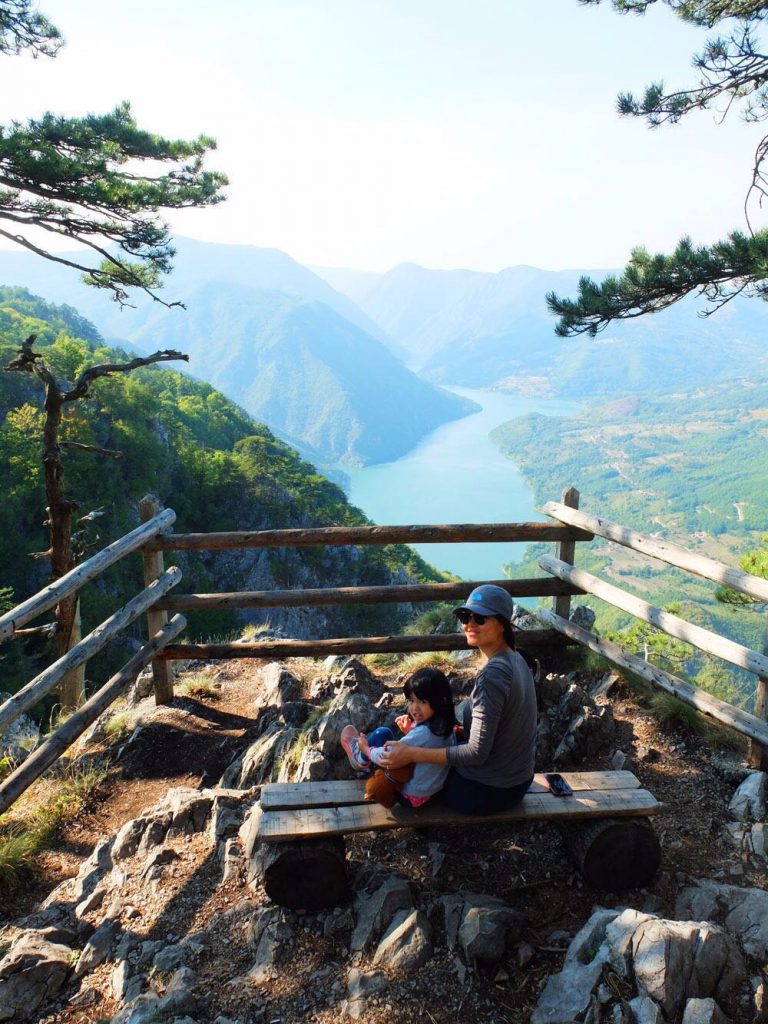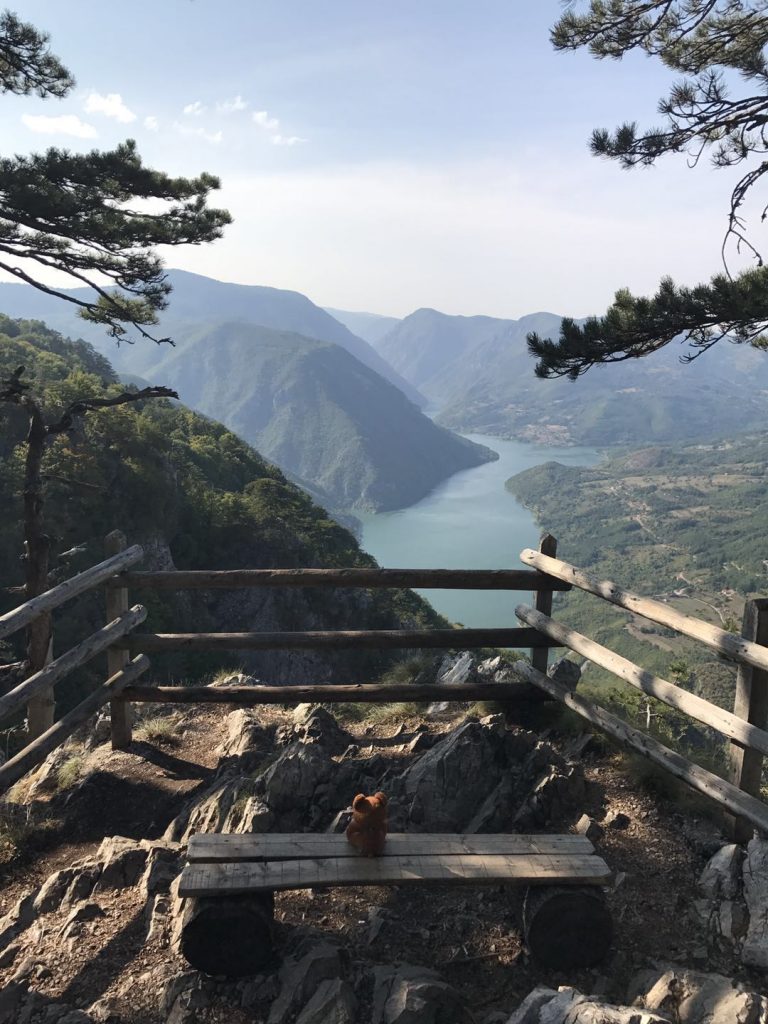 We drove to the part that most people with cars parked, then walked to the point, which is claimed as 'most photographed/published point in Serbia'.  It was stunning, we stayed there for a while, taking all kinds of pictures, from all possible angles.  However you could not take too much time as tourists constantly visiting.  later we also discovered some yellow chair in the middle of the wood, for sure that's part of our photos.  This scene also reminded me of one of our hikes in Canada, by the lake, with two red chairs.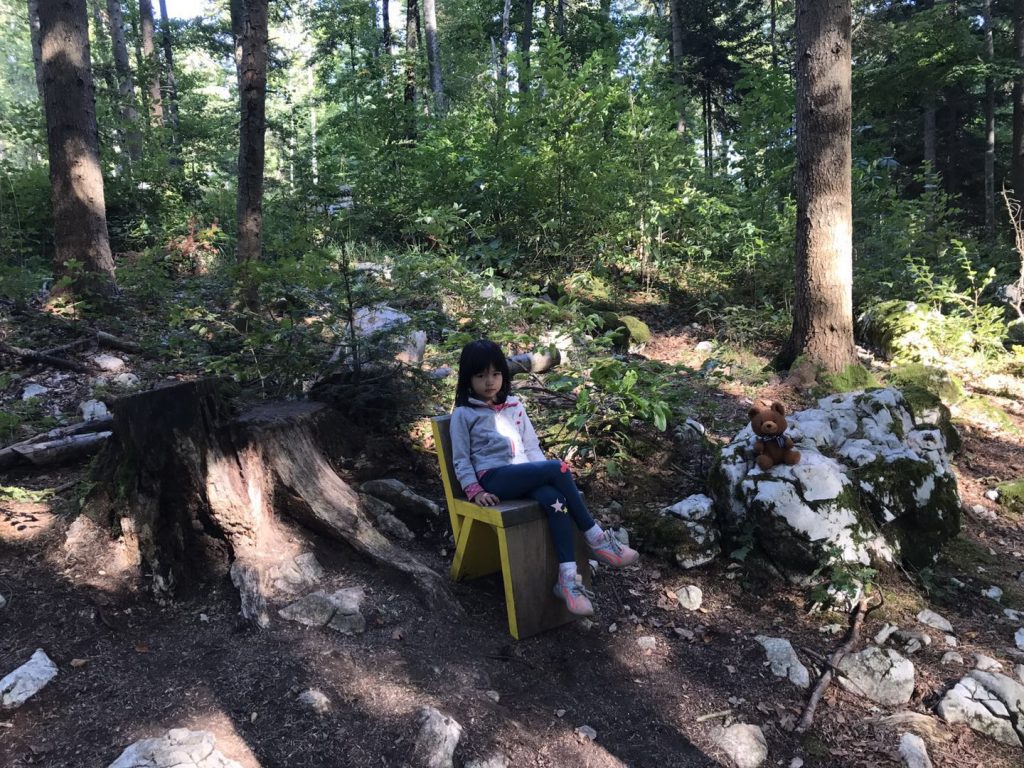 The hiking here must be so lovely, should come again when weather getting warmer.
On the way back to Belgrade, we also stopped at the "House on the Drina River". It is an isolated house made of logs on a river rock. For almost half a century, it has been a hero – resisting rapids and torrents as a refuge for sailors and swimmers alike.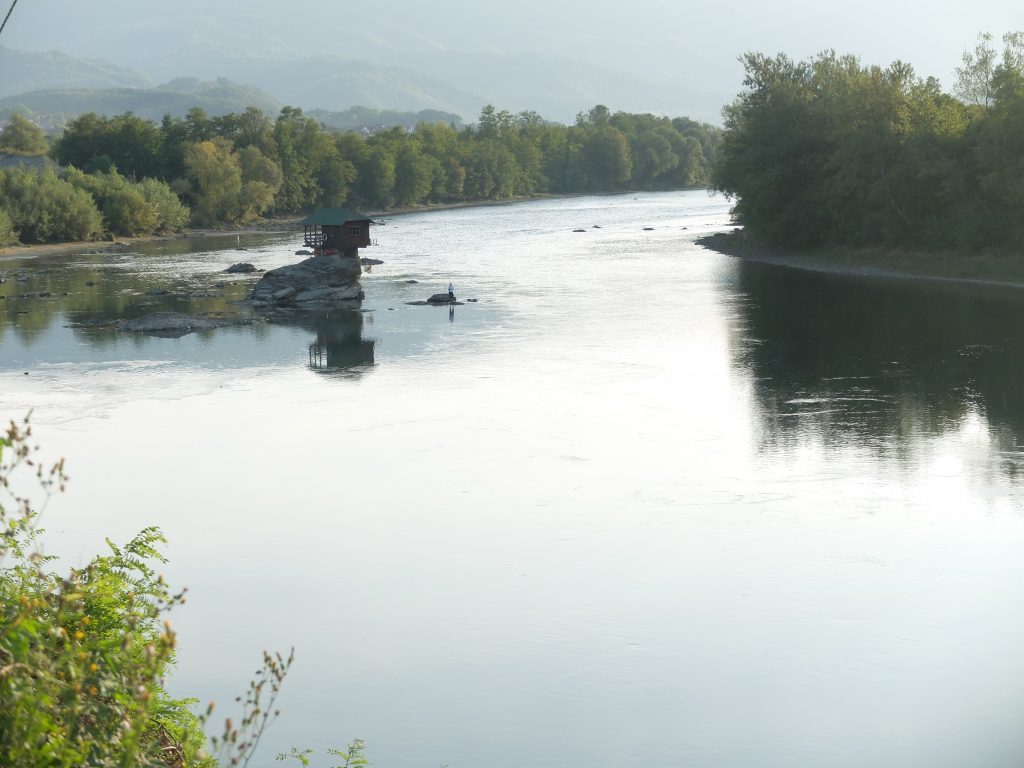 A successful weekend getaway,  I must say!