(this is a very old post which was first published in early 2015.)
Our daughter went to daycare in Taipei since 4 months old as I was working at the time and the price of the institution there was not too bad. She would make some faces when greeting the teachers there in the morning, however from the photos that the institution compiled as a scrapbook, she had been having a good time.
Which left me thinking that Zoey needed some group time instead all day hanging out with her mother and father at home. She is always happy to connect with other babies on the playground, however sometimes got 'rejected' as she might displayed some over-passionate attitude — not to some parents' liking.
When we went back to Belgrade for a month and tried to find a English speaking daycare for her where she can play with some friends and learn something new. After a few calls and interviews, we decided to give Paddington Sunflowers a go as Co-founder Elena is very nice and flexible, teachers and kids there looked really lovely.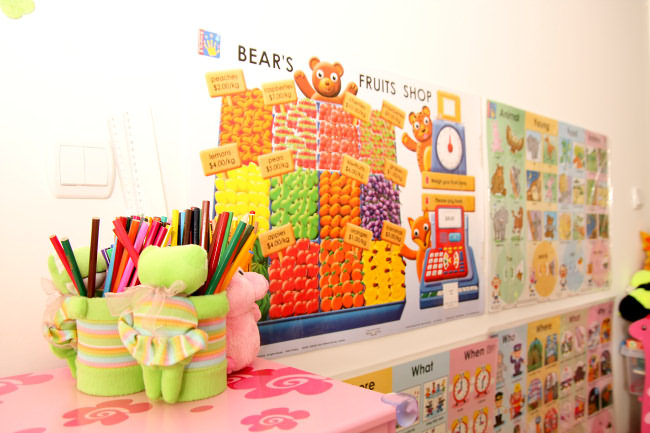 Zoey spent overall 14 days there, missing one day for having a bit fever. She did protest to enter the daycare at the very beginning for a few days, but after that, every time teachers open the door, she would put out her hands & wanted to be picked up.
The institution had many programs, they always put up some facebook photos to update parents what activities they were doing throughout the day – I could not help checking my facebook all the time, looking at their lovely photos put a huge smile on my face.
The teachers organized a small farewell party for Zoey for her last day there, all kids drew something for Zoey, they are really amazing bunch and my eyes were teary when I saw all the papers with cute paintings and sincere message of "missing zoey". If we ever go back to Belgrade, I will definitely send Zoey to reunite with all her friends again!
Info of Paddington Sunflowers
Location: New Belgrade
website: http://paddingtonsunflower.com/
Contact Person: Elena Todor
Contact phone number: +381 69 750 930
The cost is very reasonable, so if you are an expat in Belgrade or just visiting & want to find a daycare or preschool for some time, I will recommend Paddington Sunflowers without a blink.