Last time we flew to Okinawa from Taipei with Peach airline, one of the most used low cost carriers in the region. How was it?  Does it worth all the hassles flying with LCC (low cost carrier)?  I will give a brief talk here today.
Actually we flew with Peach 4 years ago to Osaka once, and they broke one of our favorite luggage from CAT.  However we could not complain or anything as that was low cost carrier and they didn't provide luggage wrapping service, etc.  Guess that would be the risk passengers "choose to take".
We all know that LCC doesn't include in flight meals, entertainment, you need to pay extra to get these services. The variety of in flight meals is ok, from instant noodles, biscuit to some packed cooked meal. About 5 dollars, you can have a decent 'snackish' meal.
Of course you have to pay if you want to select seats, from normal seat, window seat to exit seats, the price was varied as well.  We didn't pay this time, as the plane i quite small and there won't be too much difference sitting at various locations.  Choosing seats will cost you about 5-20 dollars each.  Below you can see the comparison between Osaka and Taipei.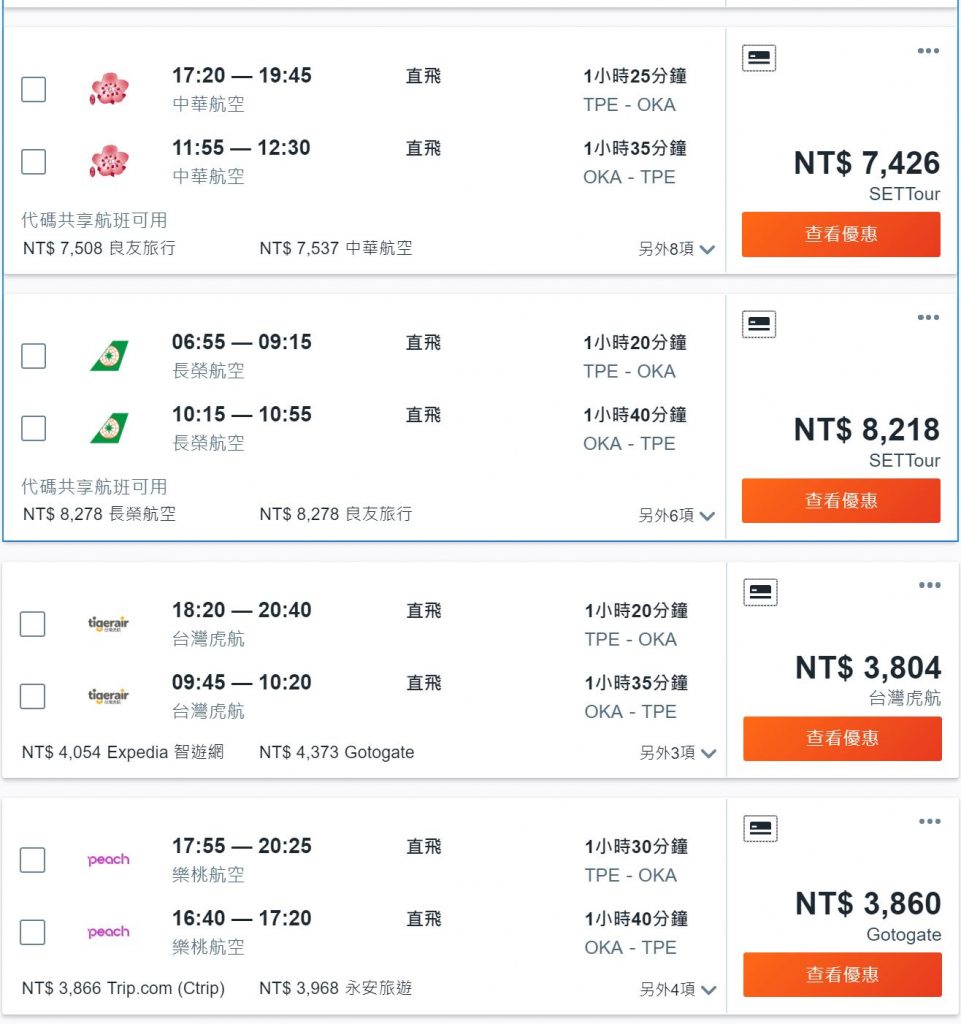 We arrived at the airport, due to the nature of LLC, we were left at the self-set up storage look like place, where could break my heart. lol.  I heard a lot of complaining…  well anyway, don't forget we are using LLC.
Overall,  it's still worthwhile flying with LLC from time to time (half price) especially when you have a bigger family.