Two weeks ago, we received our little daughter's passport from Australian office here in Taipei, then we started to plan this short getaway.  Of course as usual we left things to last minute. Ouch!
Some reasons for the last-min behavior this time as we were discussing about if just do a quick visa run as before — go to HK airport and fly back straightaway, or go to somewhere for a couple of days as a mini holiday.  The latter idea kinda of appealed to us, although financially there would be more investment.  Finally, we decided to try Okinawa.  And there was some Typhoon a few weeks back, so we waited till the weather forecast became definite positive on the dates we travel.
We flew with Peach airline, one of the low cost carriers operate between Taiwan and Japan.  Please refer to my other post on if it's worthwhile to take the low cost airline.  Anyway we arrived in Okinawa, because it was already passed 9pm, the last airport shuttle left Naha airport around 19:30, therefore we took taxi to our hotel in Chatan, about 50 US dollars.  If you have options taking other transportation, do that, as I still feel the taxi ride in Japan is quite expensive.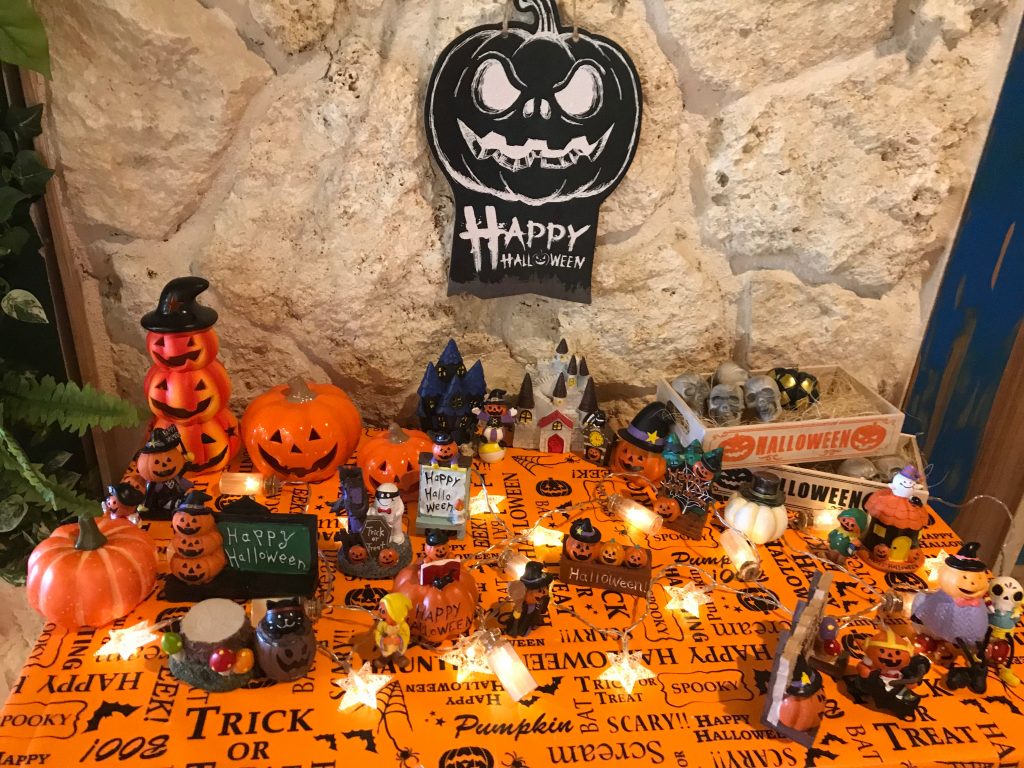 Our hotel –La'gent Hotel is very nice, the room is extremely big, comparing to the ones in Tokyo or Kyoto, as I requested, the baby cot and bathtub both got prepared nicely.  Comfortable bath robe lying in bed was a good surprise.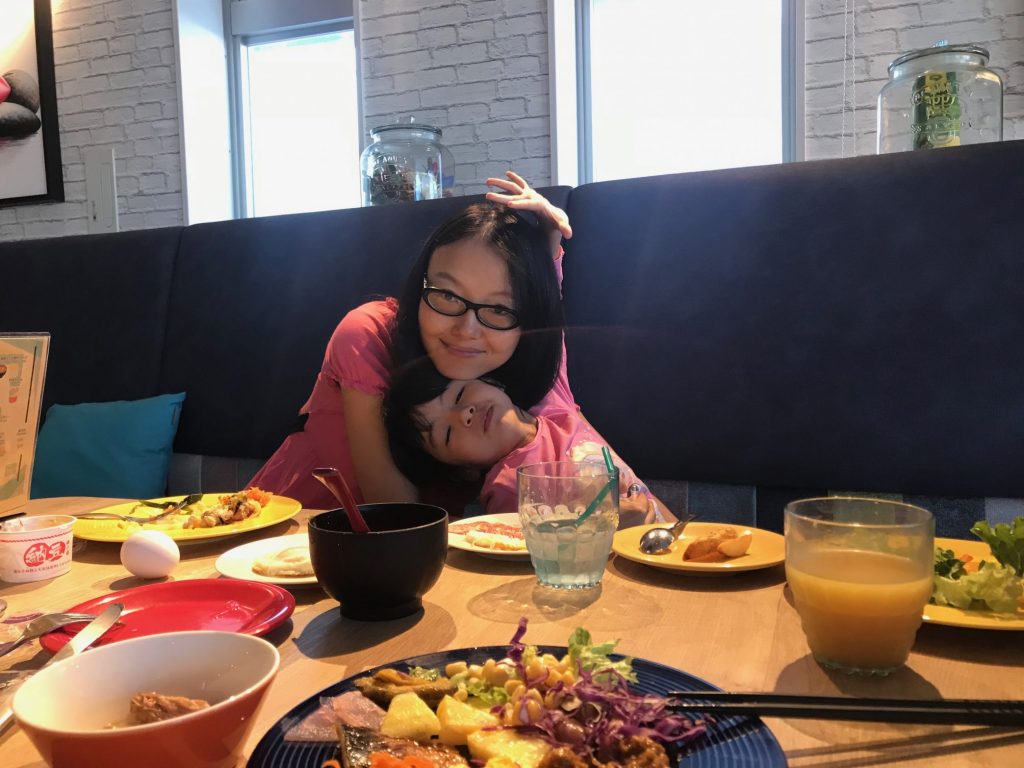 The breakfast was lovely as well. many local dishes, tasty and nutritious. Then we walked to the sunset beach,  the elder daughter played there till lunch time.  It was quite warm weather, however unfortunately I forgot to take her swimsuit!!! OMG! what a miss!  So we didn't go into the water to swim, she was really understanding and gladly just play the sand.  great girl.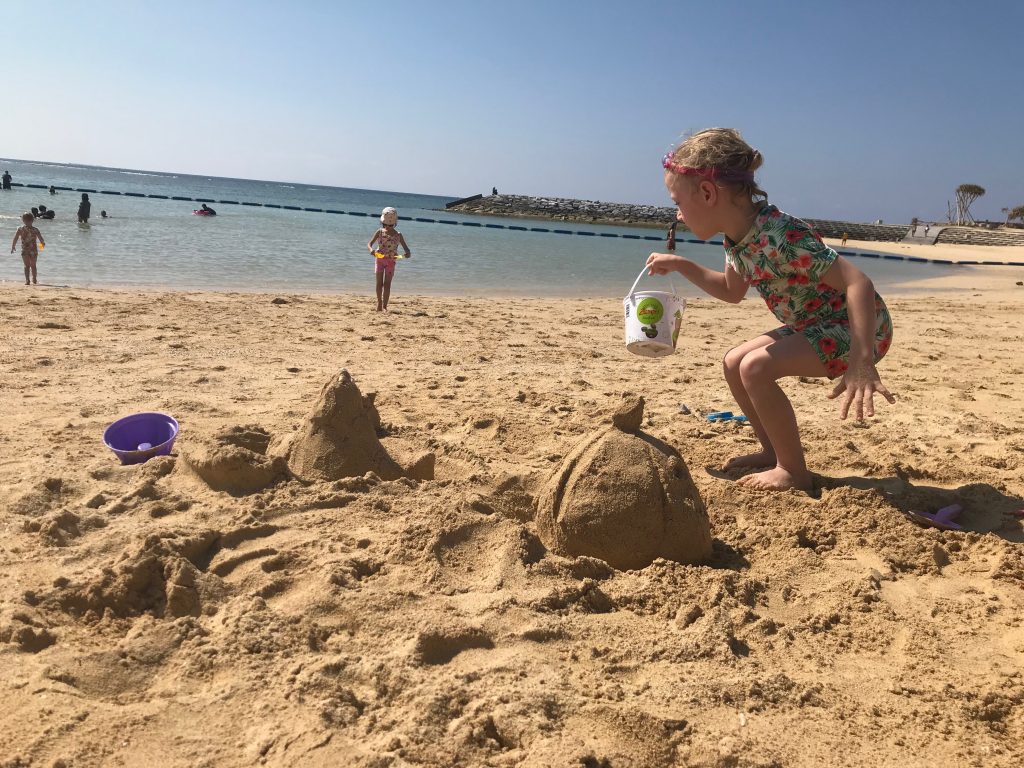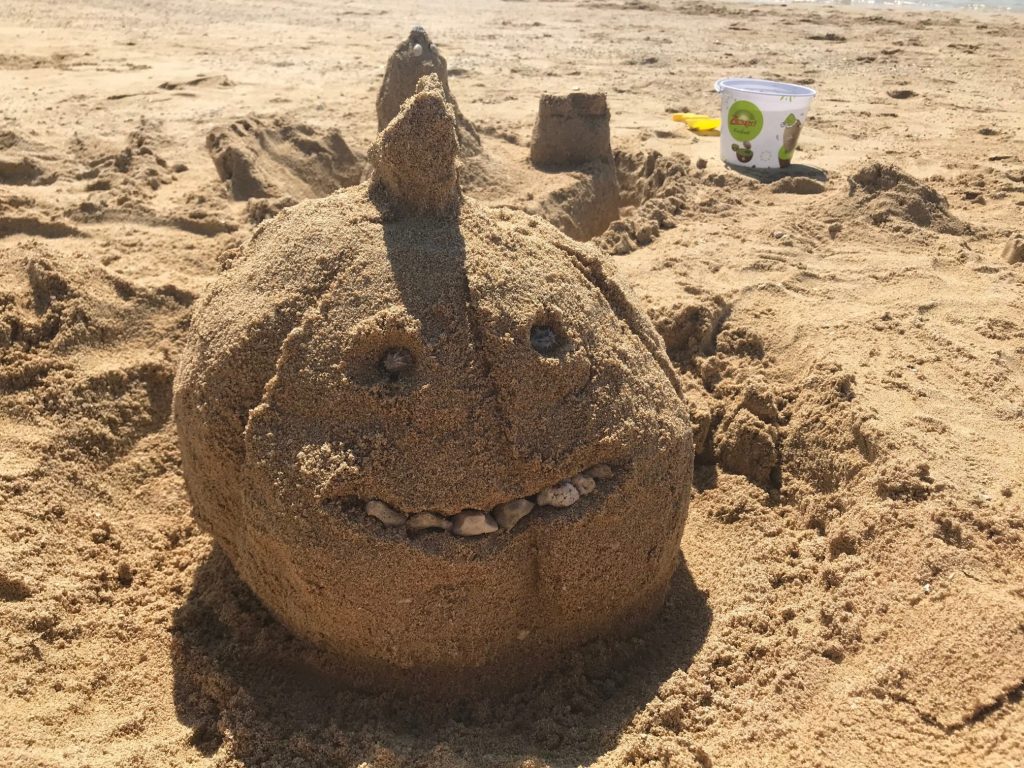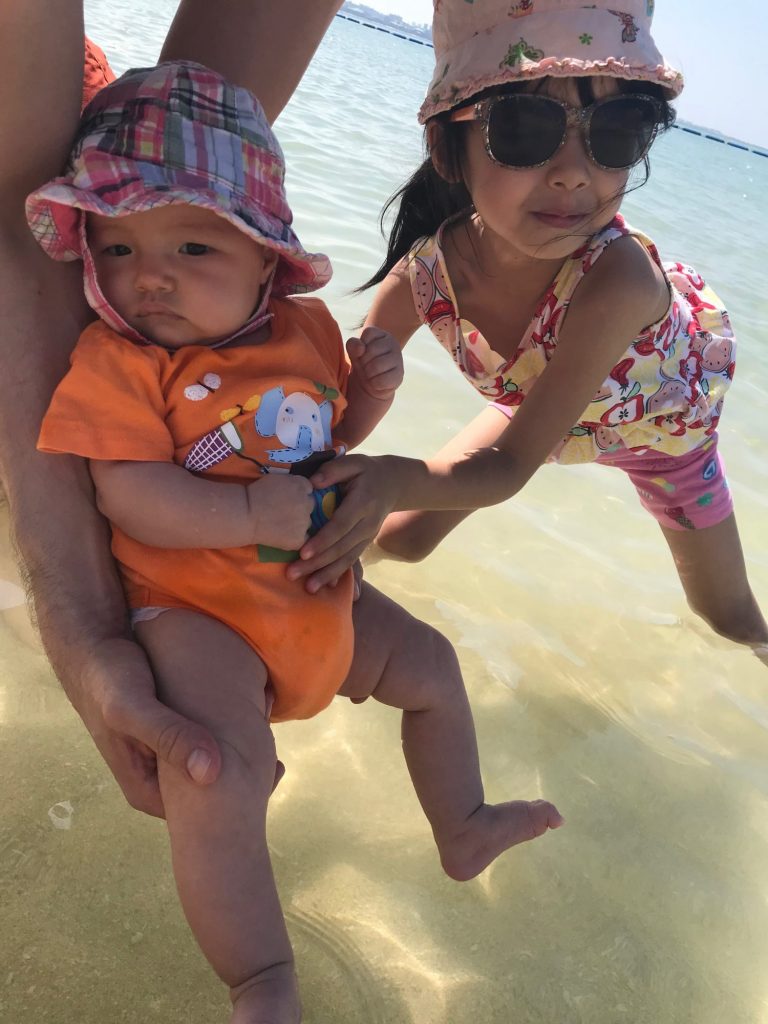 Later we went to the American village to grab some lunch and walk around… very relaxing atmosphere. Oh my, I honestly love travel, haven't been to any significant trip since May, should start again. lol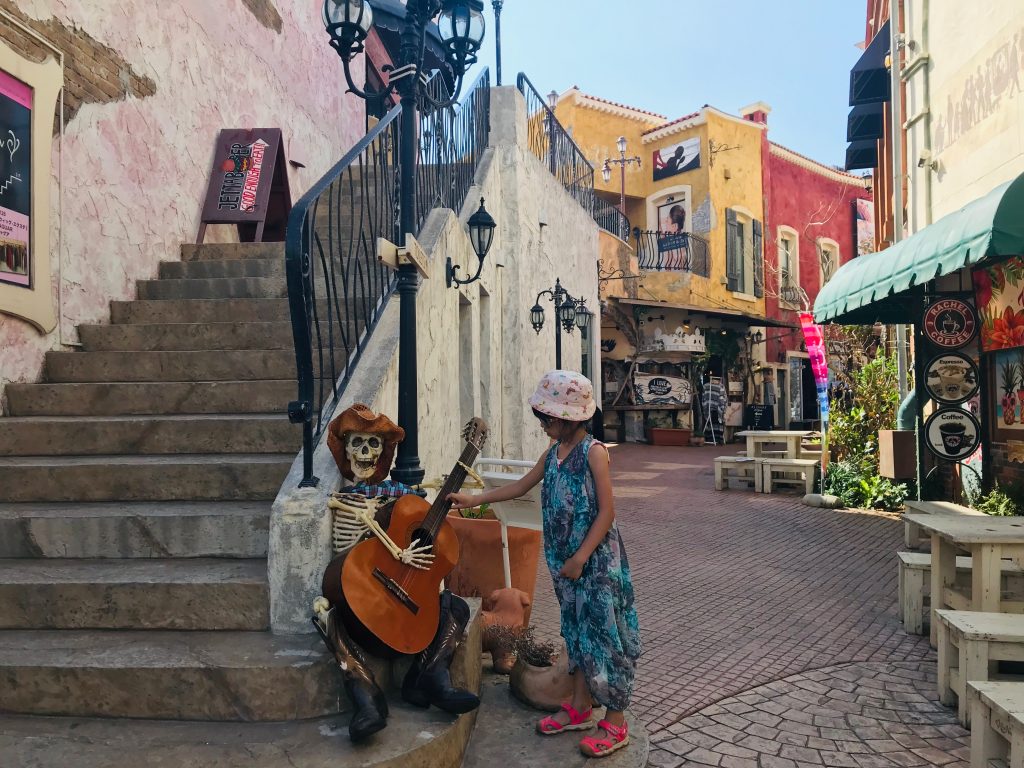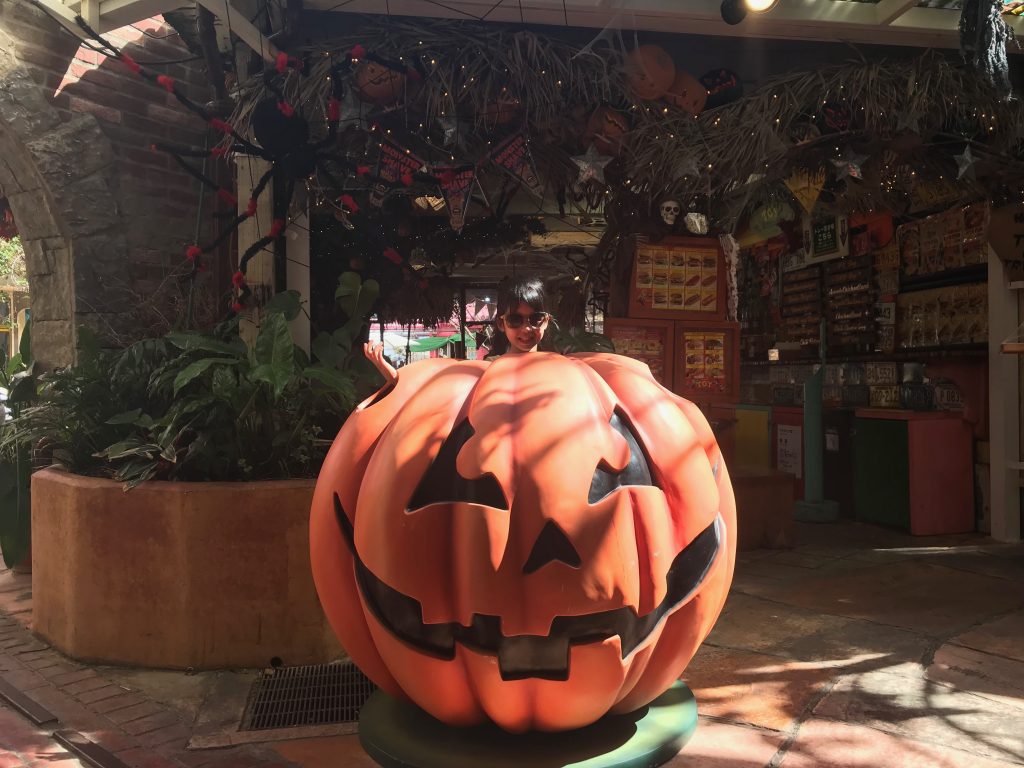 The sunset at the sunset beach was magnificent, no wonder it got the name!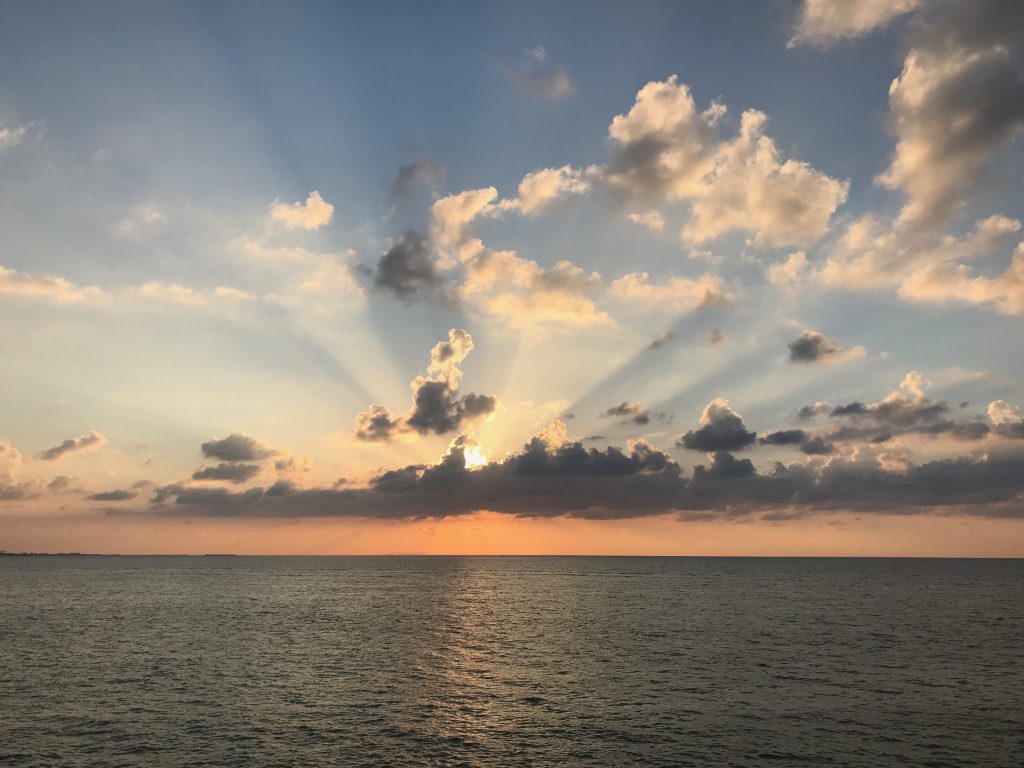 The next day after brekkie, I stayed in the room with the younger one, daddy took the bigger one for a quick beach play again, then we took the shuttle bus to the Naha city center, had ice cream and lunch, headed to the airport with monorail.
The trip was short but sweet and we had a very good impression for Okinawa, all of us, and can't wait to go back again!  Next time will for sure be a longer holiday! 🙂