To be honest, I don't think I am a stranger to Abu Dhabi, but indeed I am. I flew with Etihad airways a few times, always stopover at the Abu Dhabi, however I never went out of the airport. This time on the way to Morocco, one friend arranged a mini tour getting a bus and a tour-guide to take us to Dubai, visit a few things, had lunch and saw the aquarium.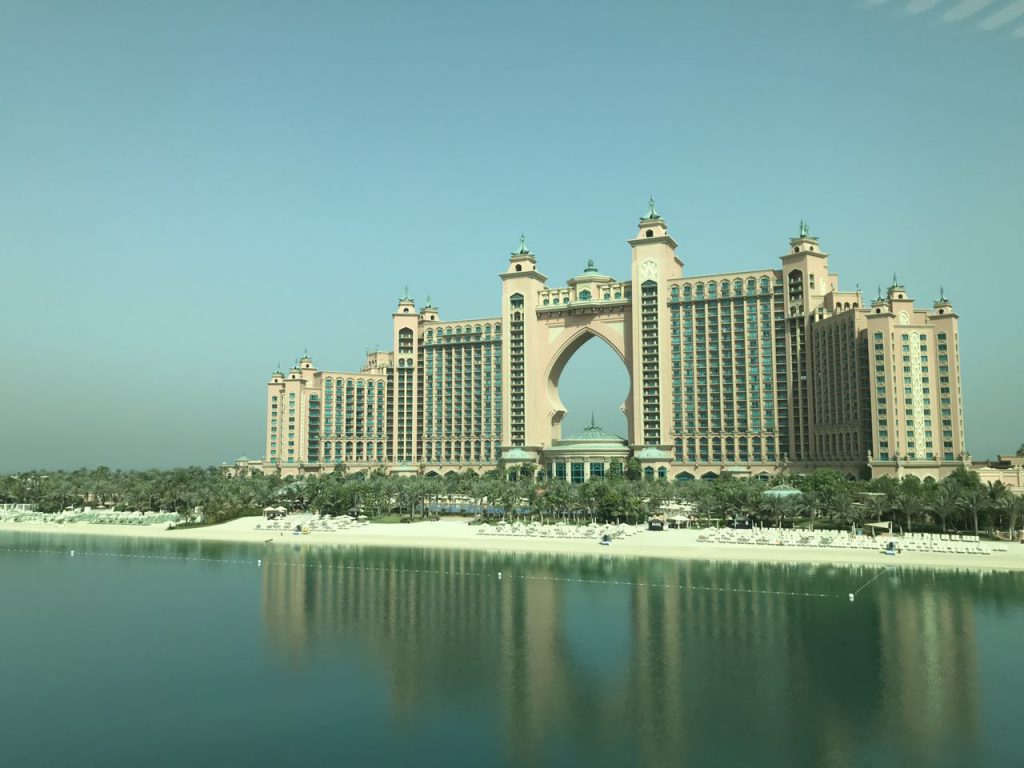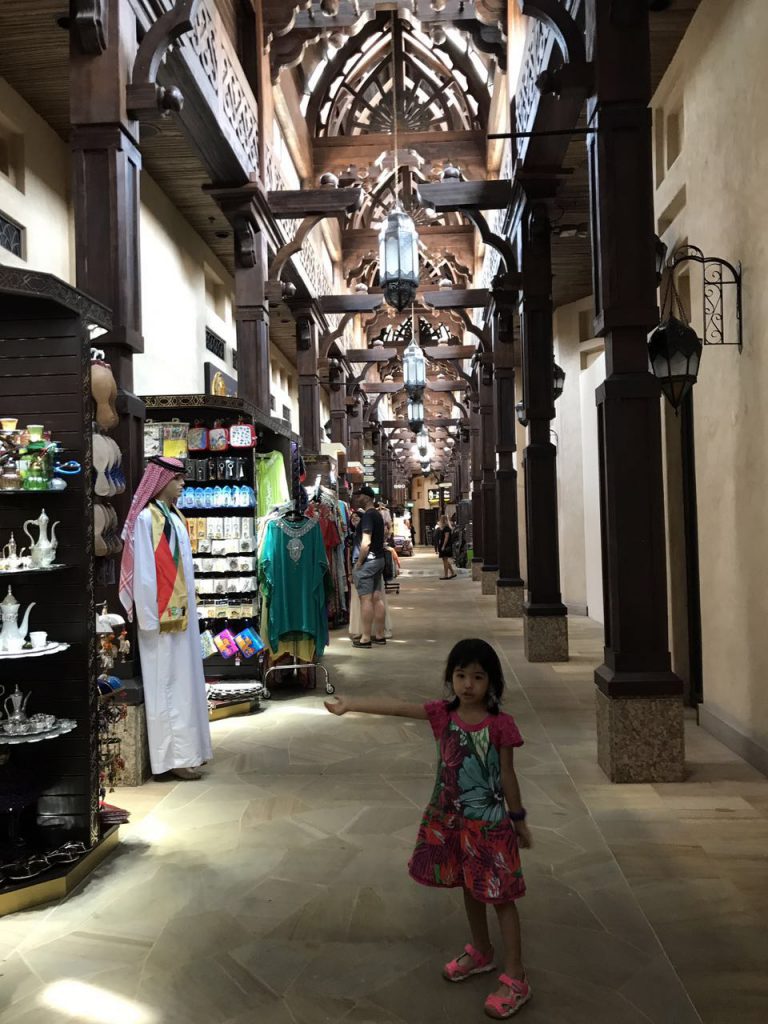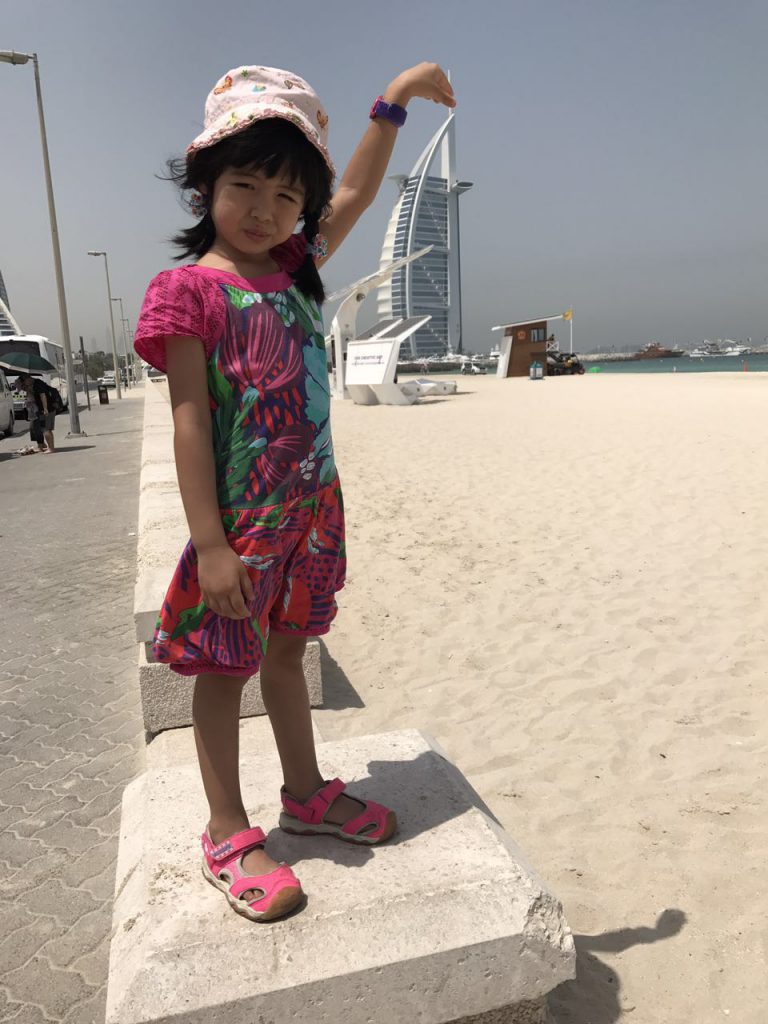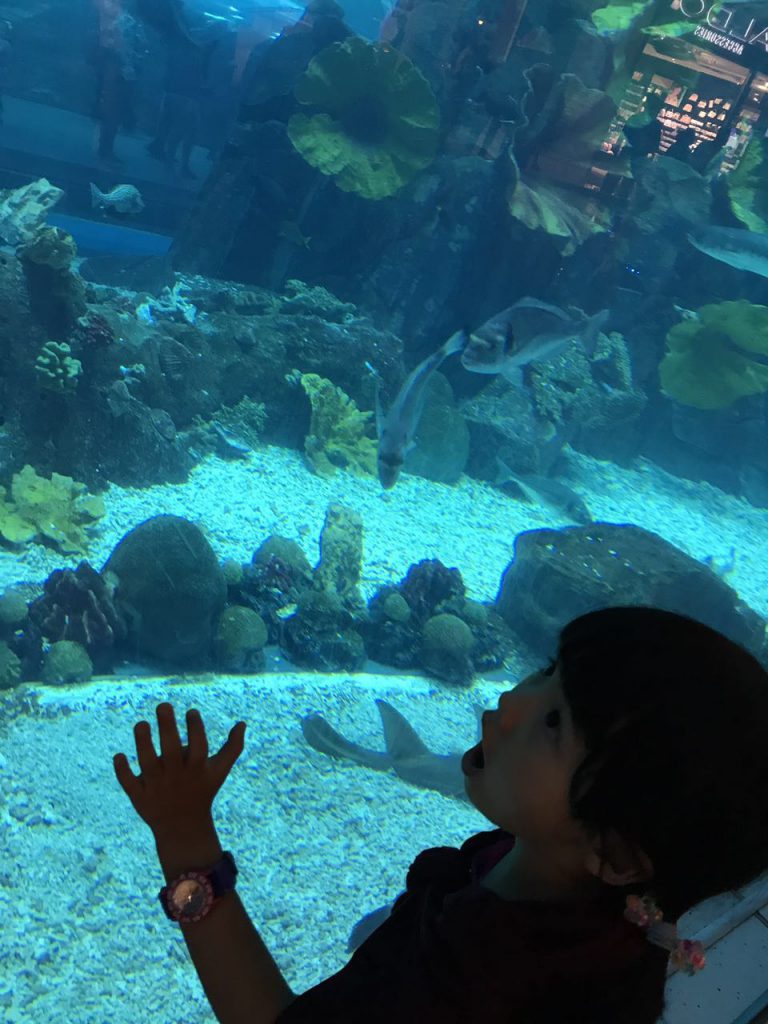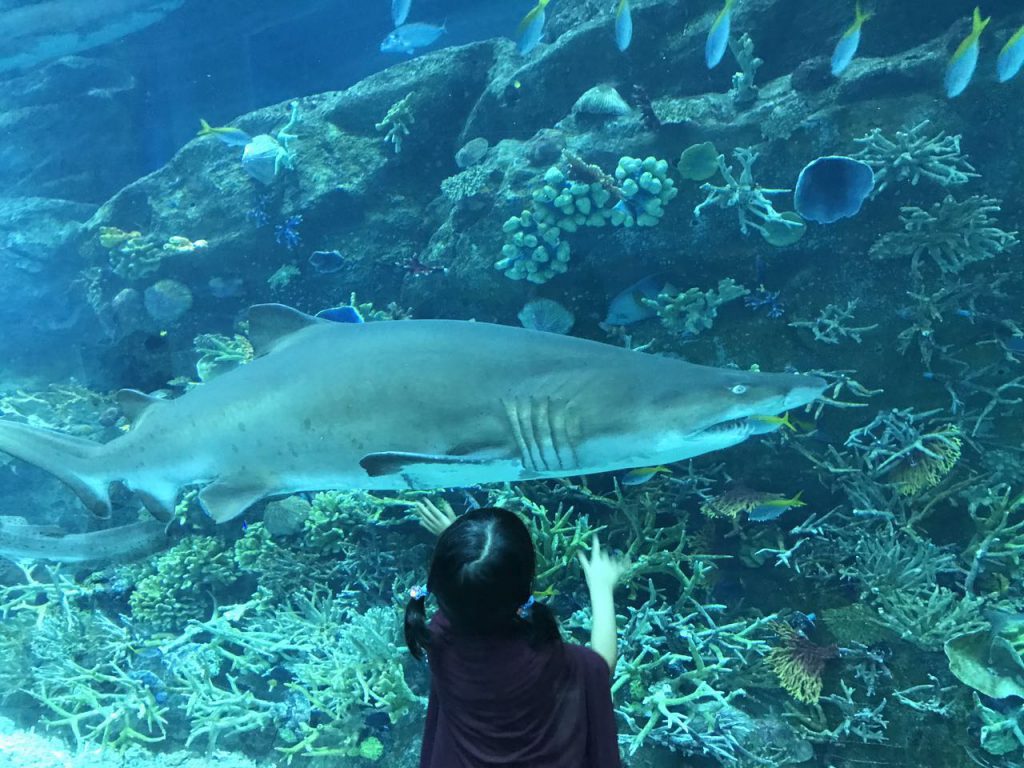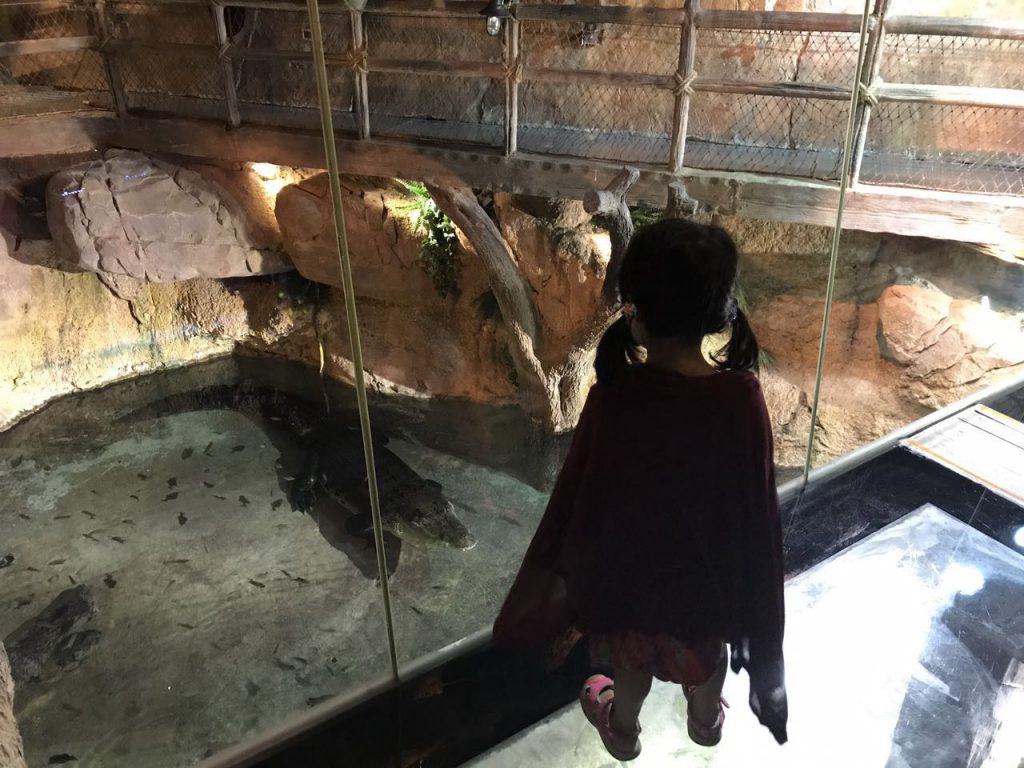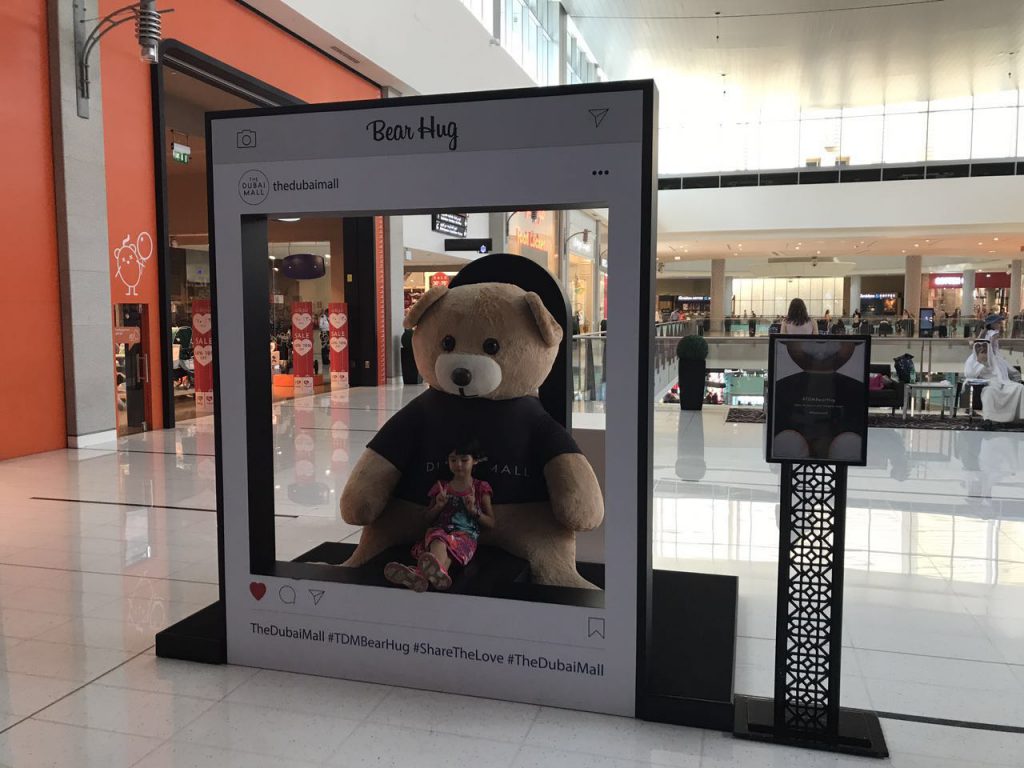 I thought I would come back when the weather got a bit chillier, maybe in winter. A the time we were them, it was 45 degrees, we were even reluctant to go of out the bus at the end… lol… lazy tourists.
The bus ride between Abu Dhabi and Dubai is only about 1.5-2 hours. Towards the evening, we were ready to visit the highlight of Abu Dhabi, the grand mosque.
It took us some time to get ready, as the dressing code is quite strict. There was the guy sitting just by the parking lot and would check if your outfit meet the requirement or not. If not you need to fix it then come back. There was a shop inside the mosque to sell the qualified outfit, and you need to get some already well-dressed friend to go in to buy then take out for you to get dressed before getting in.
Finally, when the sun half set, all of us got inside. It was almost the best time of the day. We walked around, the grandness of the mosque, the colors, the lights, the temperatures of the marble floors, the chanting… all gave me the thrill feeling, almost a bit goose bump… I felt that although I am not a Islam believer, however I got all touched by the feel here, it was a great feeling!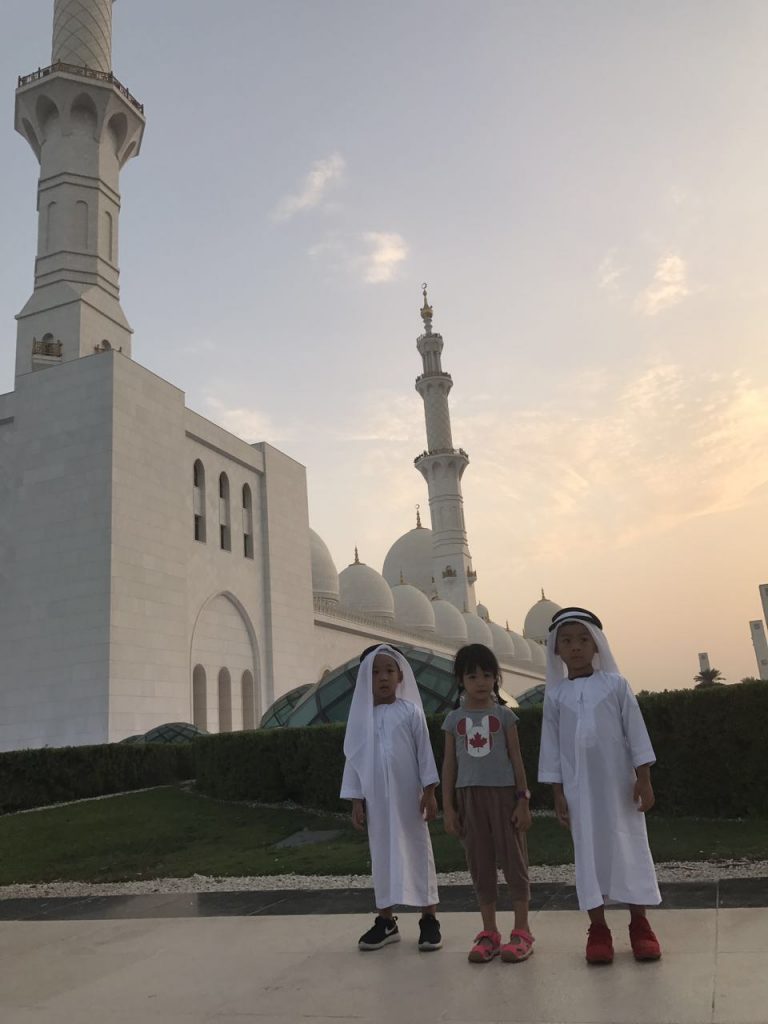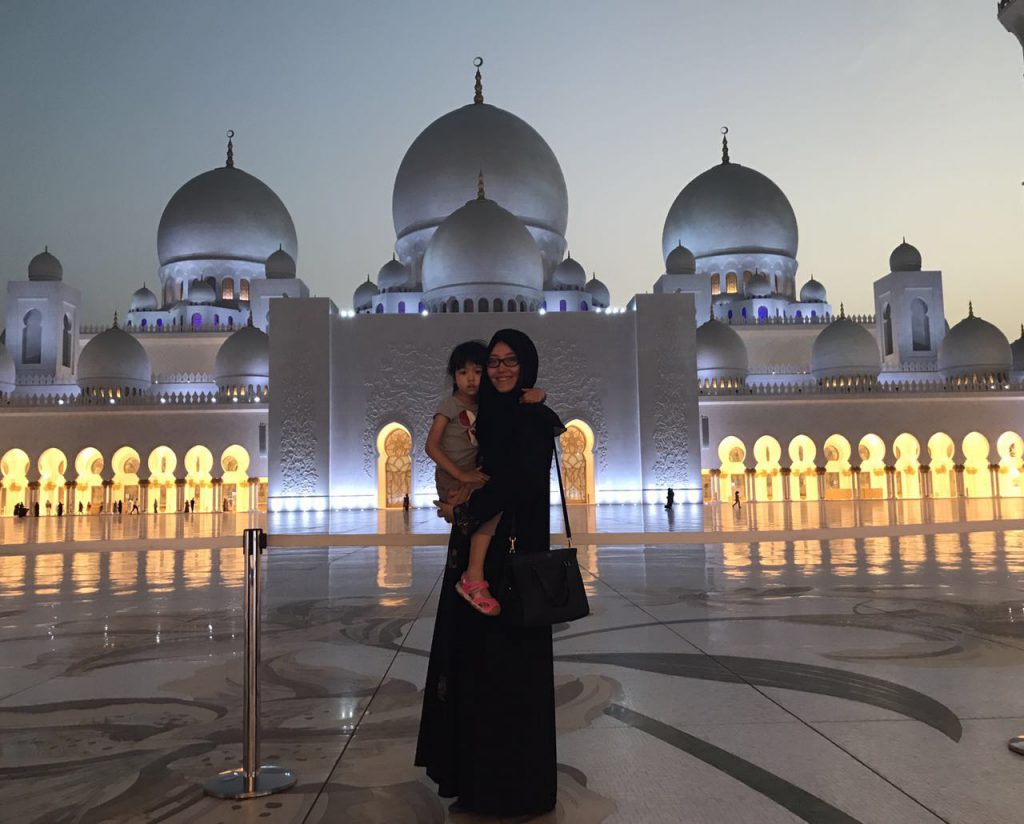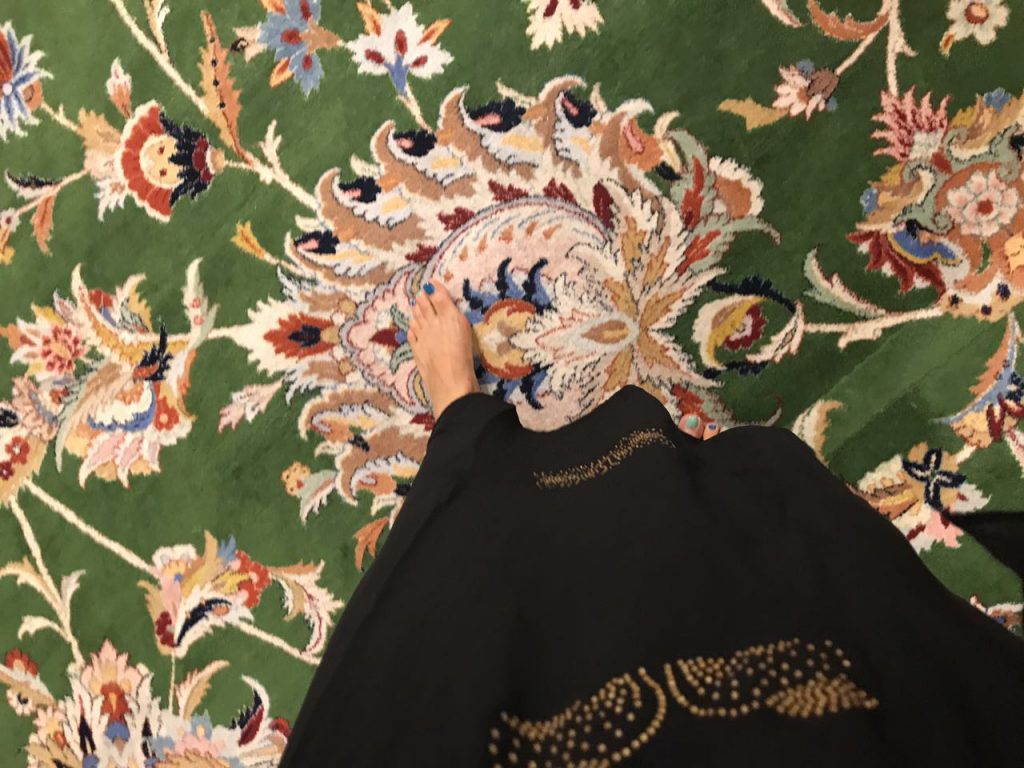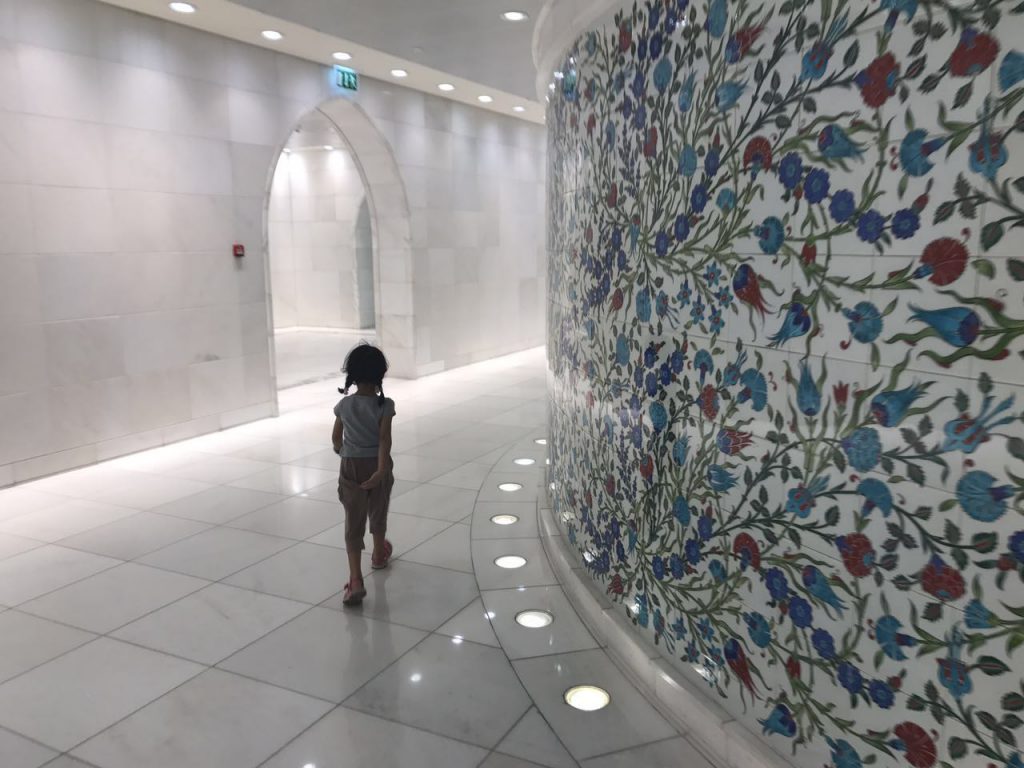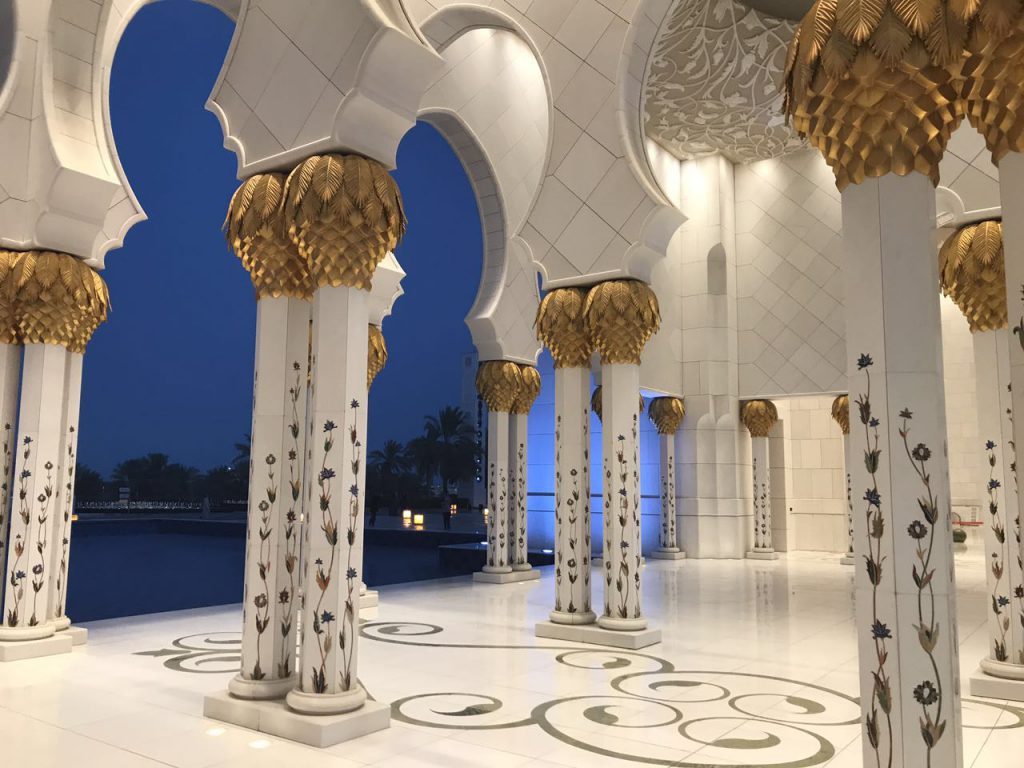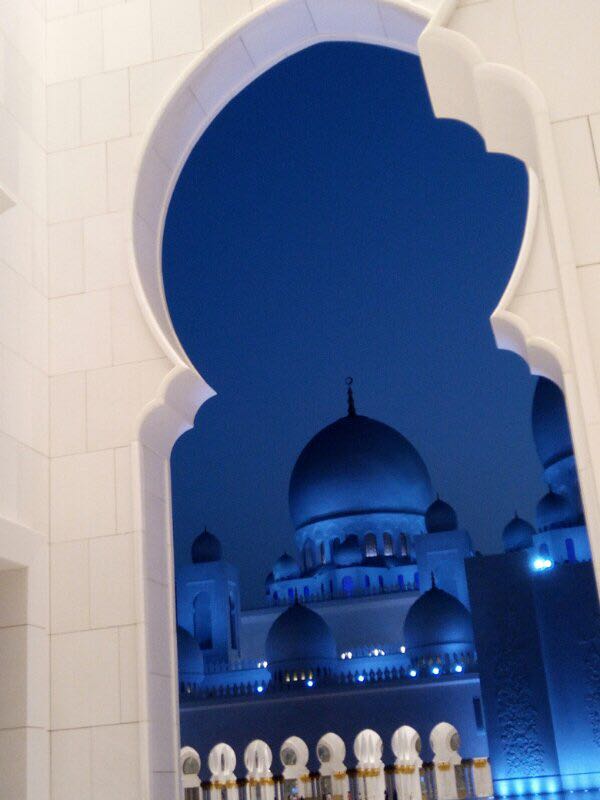 We had stop over at Abu Dhabi for 20 hours, at the end we stayed in the airport for the connecting flight to Casablanca for 5 hours. So should arrange more, lol, but well, I already felt time was well spent!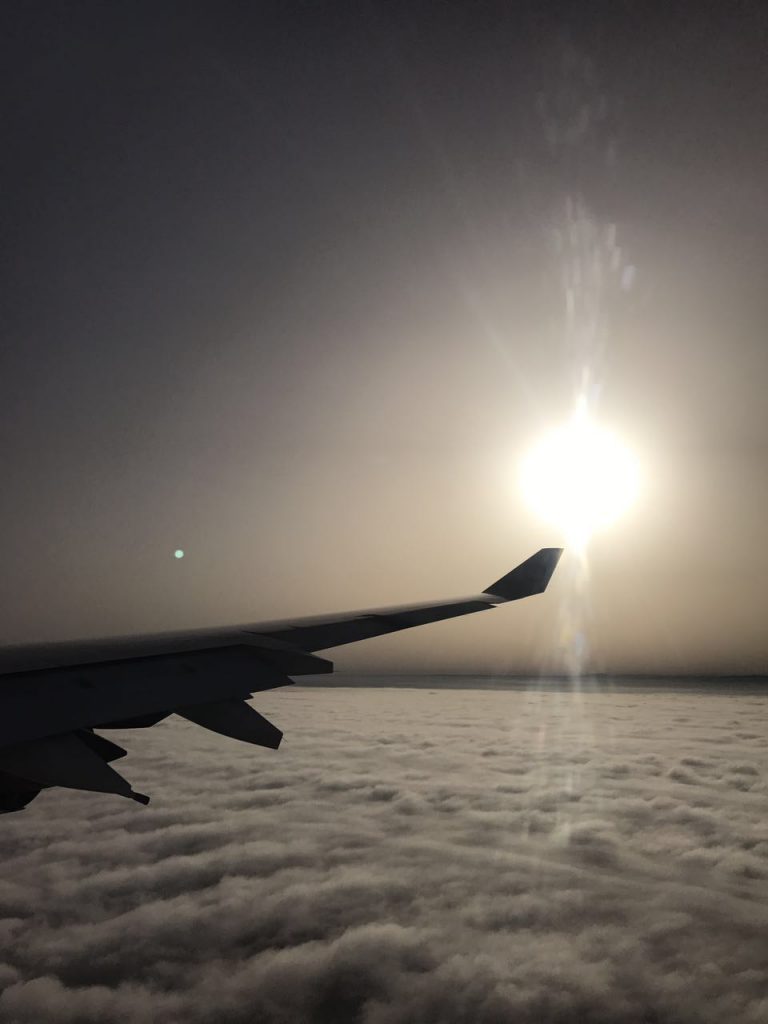 Casablanca, here we come!