New year, although there are still a lot of uncertainties in the air, i knew this year would be a wonderful year, much more than last year.
Good year could not start without travel, right?  We kinda of book this Kaohsiung trip last min. well, we bought the  High speed train tickets 50 minutes before the train departed, then we took the taxi rushing to the Taipei main station, actually you have no need to be too worried with the train as the transportation, as it's so frequent – every 10 minutes, and very punctual, you just need to be there 5 mins before, then you will be all set.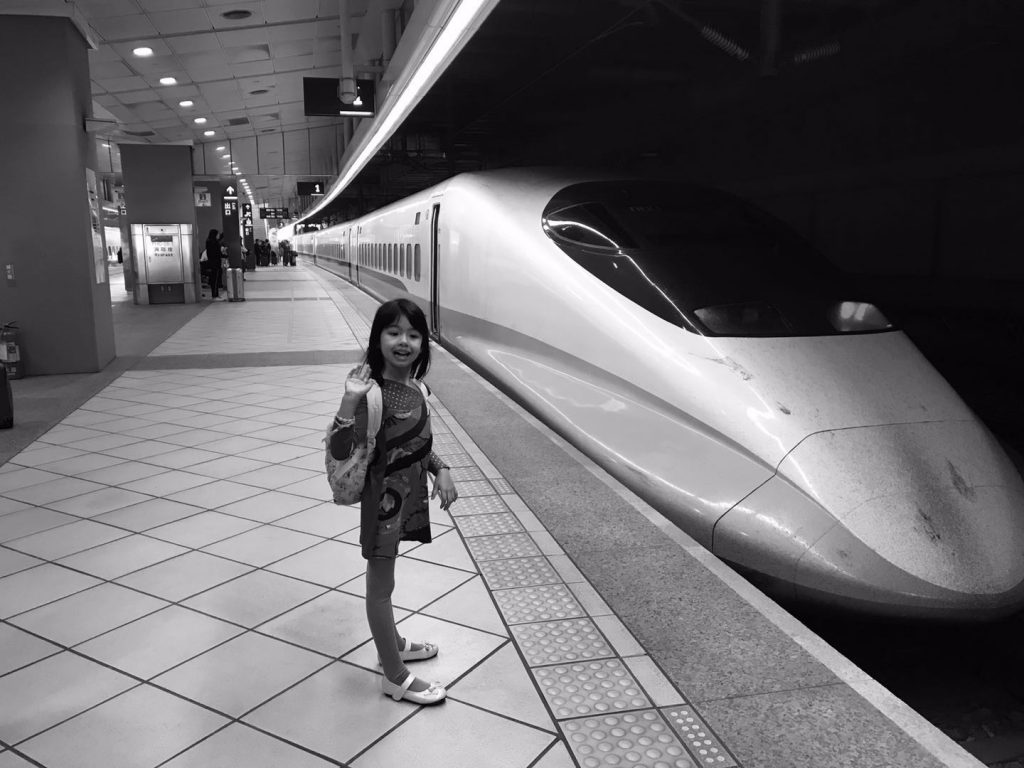 From Taipei to Kaohsiung takes about 1.5 to 2 hours, depending on how many stops.  The average speed of the high speed train was about 260km/hour, however very smooth and comfortable, no wonder it's so popular to take HST to go everywhere in Taiwan.
When we got to Kaohsiung train station, then we took the metro to the station where our hotel locates. Had something to eat, checked into hotel, and started wondering where to go.  Of course, two girls enjoy the bed in the hotel.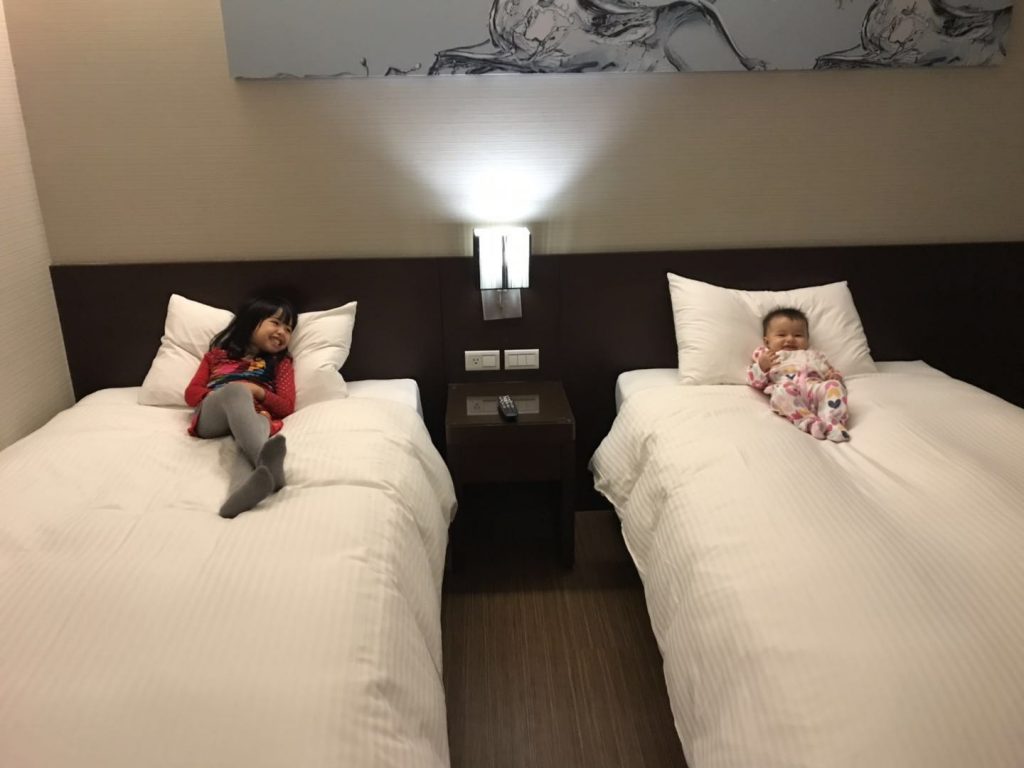 Actually we didn't check too much, just watched a few youtube video & nailed down a couple of places to go and a few dishes to try. 🙂
First, we went to try Oh! coffee, where the owner has won 2014 barista awards. However, I guess our coffee weren't made by him. lol.
It was not bad coffee, however I didn't find too much difference than some cafe I had in Taipei.  Then we took the ferry to Qijin.
(To be continued… )