Just the week after Zoey's stomach flu drama, we came back to where we left off. The Vintgar Gorge near Bled.
We actually almost gave up halfway as the GPS wasn't doing a great job leading us to the point that was actually for hiking trail by foot, not for cars. Such a narrow hill. On the way down, we remembered to give the Gorge office a call, thank God, the guy who answered the phone was helpful and he gave us the right direction.
The parking was crowded. Here is the tip, don't follow the person who is there to give you indication which car park to take; as later we understood, there are two areas for parking, if you have kids who are not big fans of walking, go for the lower one, which is right by the entrance of the gorge.  We were directed to the upper part, and we need to walk 10 mins to get to the door.
As the weather was great, the gorge was crowded…  We didn't appreciate it that much,  with holding the little one and sometimes had to put her her in arms, on back, on shoulders. We tried to avoid bumping into others as much as we could.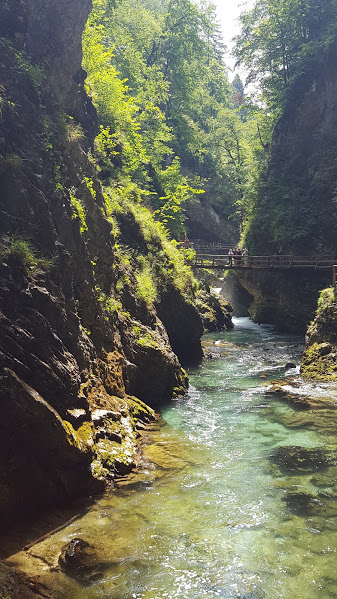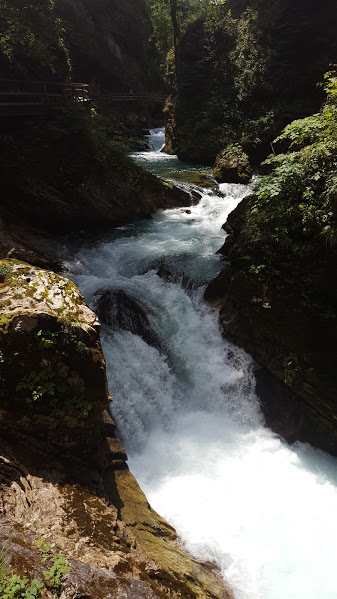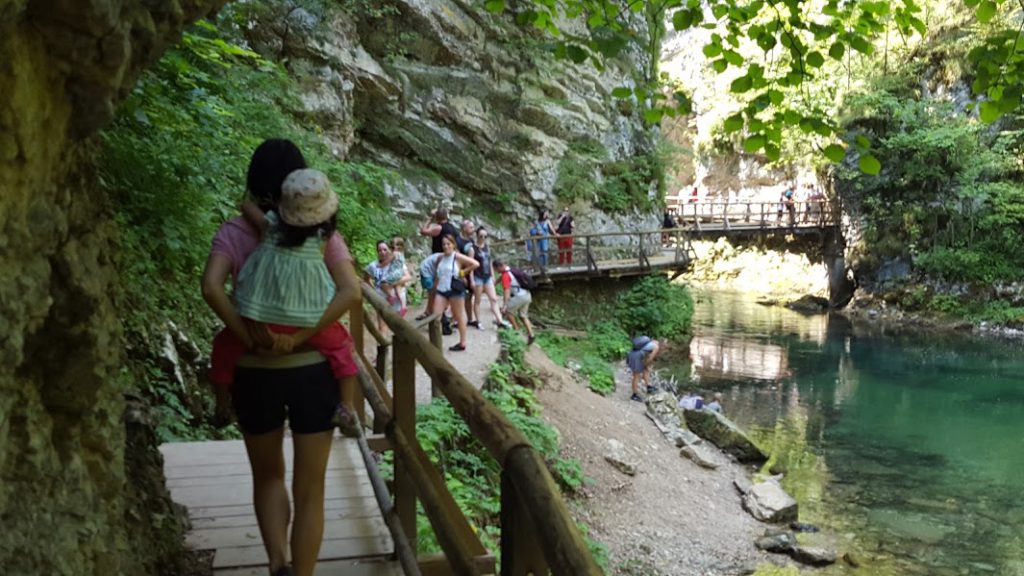 We saw a lot of stones being piles up at a few points along the water.  I guess these were just for fun. Cause in the real wilderness, stacked rocks can be used for fellow hikers to get directions.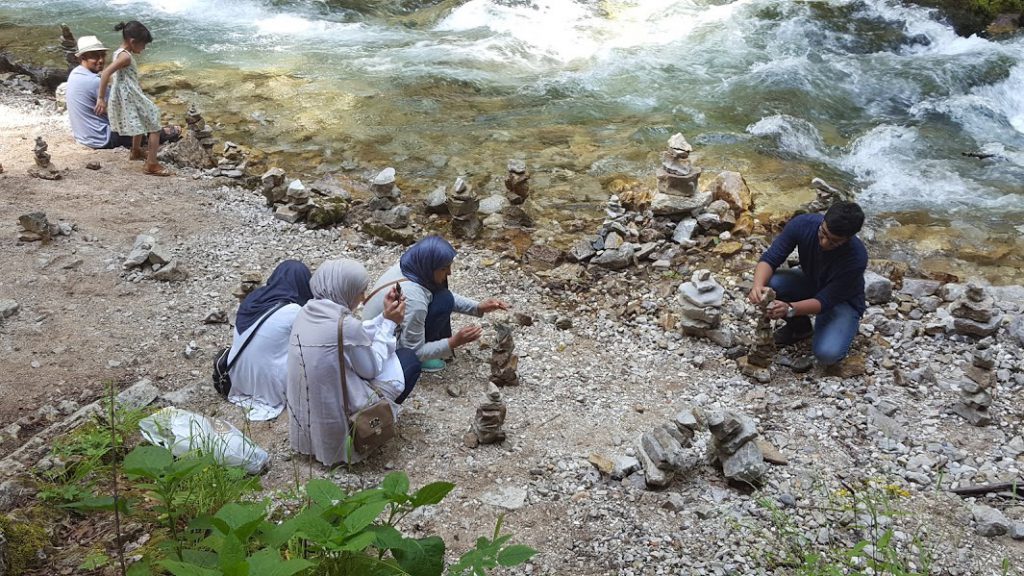 We didn't' walk till the end of the gorge due to the crowd. Time for lunch.  Not surprisingly, we ended up just sitting down at the restaurant 50 meters from the entrance. The trampoline setup there was good for kids. I ordered local cod. And you know what? I saw the chef just walked to the river and took up some sort of fishing mechanism, a huge case, then about 20 fishes jumping inside the net – he took them right to the kitchen. After 15 mins, my meal was served.  I could not claim it was very much delicious, but I bet it was fresh. 🙂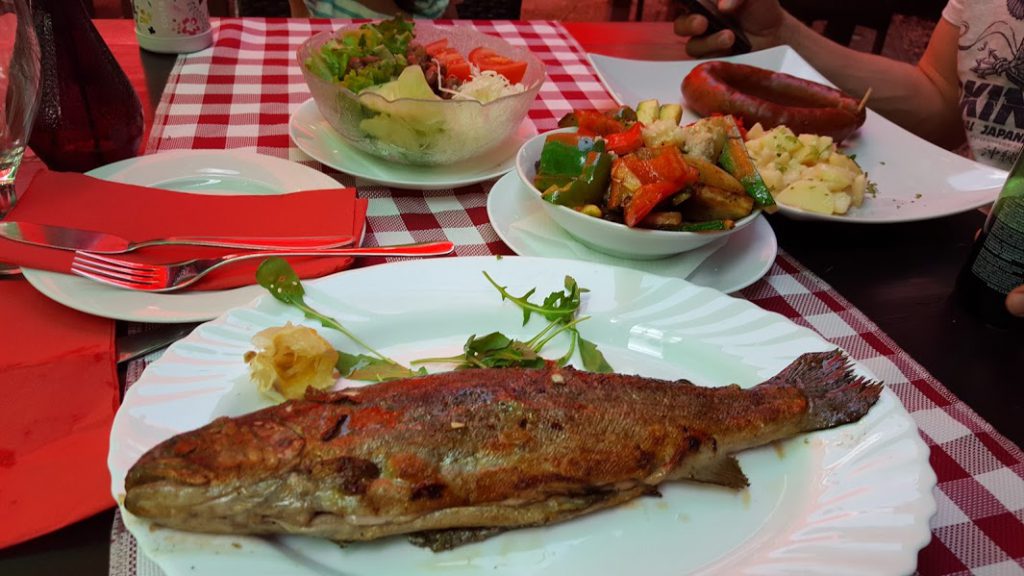 Tips:
1) Park in the lower level if you want to be close to the entrance;
2) Recommend to visit, but try to avoid the crowd if you want a nice walk through.