4 years ago, we booked one apartment in Dubrovnik, it was small but clean, not bad position. But I remembered we shared the balcony with another apartment, which was a bit weird. Anyway, this time we could not book somewhere with so many stairs, so I tried to look for something else. There are so many options these days, AirBnb has been great giving opportunities as full-time job or extra income to many.  With low budget in mind, I chose one apartment with a few nice reviews, not too far from old town, decent photos and marked with "Free parking on premise".  It was an instant booking, which saved back & force communication with the host, perfect for last-min travelers. 
I wrote to the host that we have three people travelling and hope to speak soon.  After one night, no one responded.  So I wrote one message to ask how to communicate with them once I arrive.  The next day I got response asking for our estimate time of arrival, etc.
Caught a huge rain on the way, we were hoping that the parking wasn't too far.  We arrived 3 mins before promised time and parked somewhere close.  Then I messaged the host for exact direction to get there. The answer was quick and precise.  But unfortunately, the apartment needed a bit walk from parking space, and of course those are not dedicated parking space, could run out. Of course, we can always pay for the space on the main road, its about 5kn per hour. Not bad comparing later we paid in the city 40kn, this is nothing.  Another problem – no lift in the building. My husband gave me a dirty look again – bad homework.
Anyway, the host was talkative and friendly.  He introduced a few things around the apartment, and seems everything was easy, no stress.  It's simple place, but everything functional and clean. Good for one night.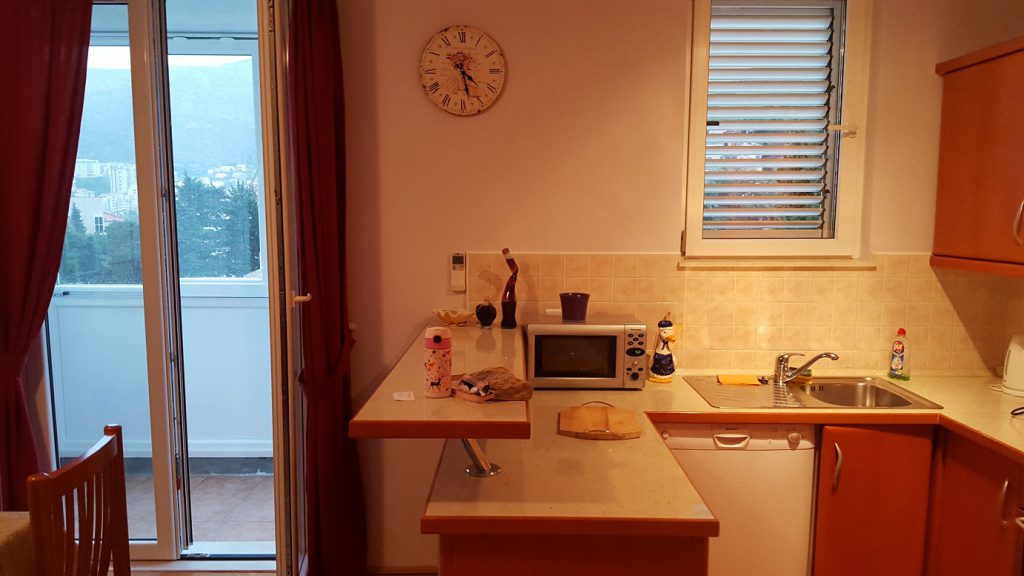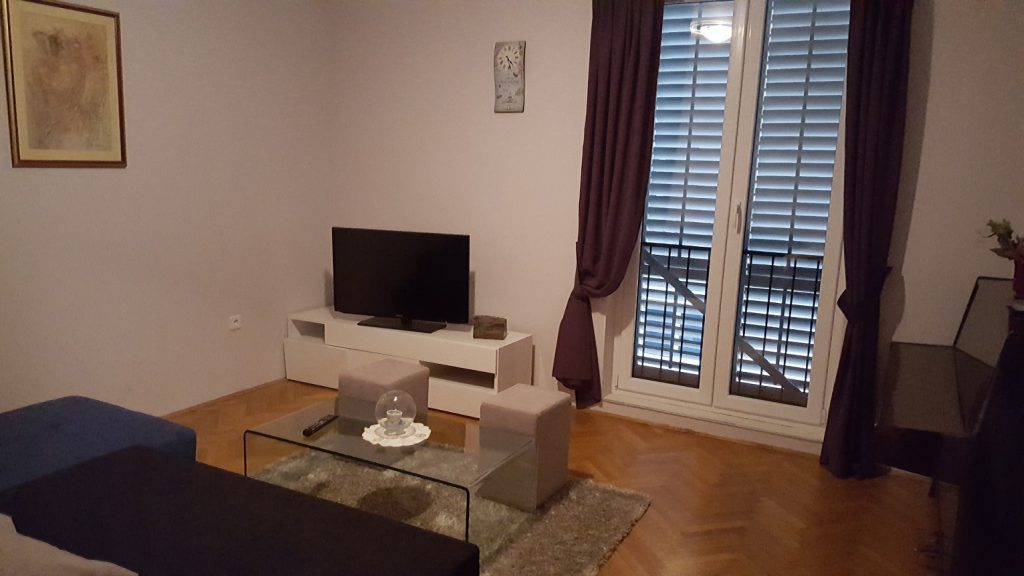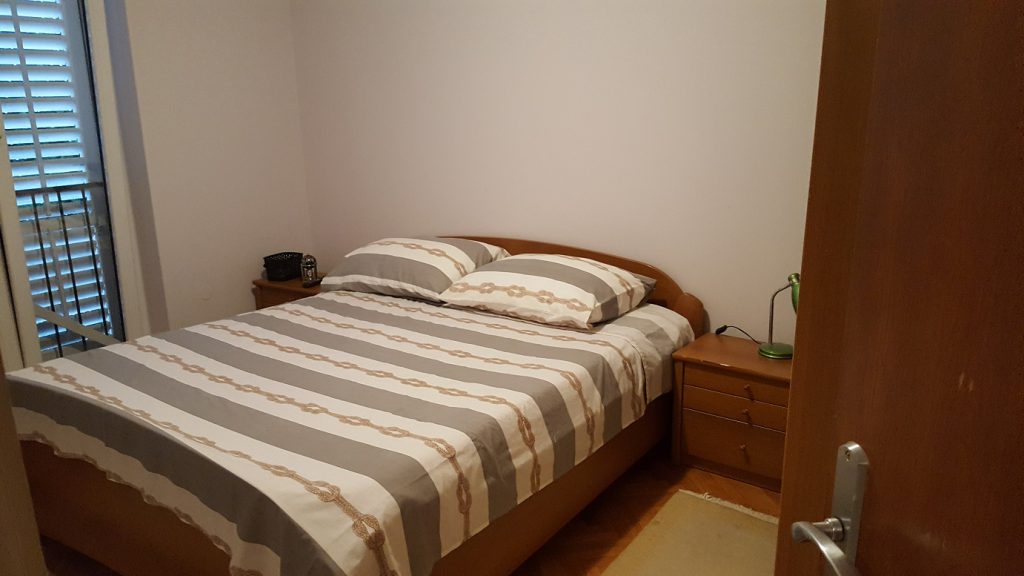 Then our problem started. My husband suddenly noticed that one of the front light of our car started blinking nonstop.  He ran back and force many times trying to fix it, contacted Slovenia rental car company, could not figure out the issue.  7 hours left, about 11pm.  Croatian road assistance phone was finally answered by someone, and we agreed to get someone to come over to have a look. Long story short, the guy turned the light off, but the problem was still there. Seems like there was a crack on the light, then the rain water sneaked in, short circuit occurred.  Far-away parking and no lift – 5th floor kinda of gave my hubby a hard time.  This little holiday didn't let us relax too much. Haha.
We left the apartment the next day around 9, after sending message, the host appeared to see us off. I would say the overall experience was good, and in general I recommend this place if you don't need a very close parking space.  We just had too much stuff!
Overall Score:  ( 4 out of 5)
Environment: 3.9
Location: 4
Cleanness: 4
Teddy Score (Child friendly): 3.5
Host: 4
Ad truthfulness: 4
Value for money: 4
*The post is all about my own personal opinion, due to the different perspective, I don't have any negativity regarding the host or the agent.  Booking or not will depend on your own judgement.