I have to say, this nursery is our little one's 'home' when we visit Serbia for a prolonged time.
Zoey first admitted to nursery when she was just one and half years old, we only visited two kindergartens, Paddington Sunflowers was the second one and we made the decision to go with them immediately, although at that time we only stayed for less than a month.  But already three occasions  when we went back to stay for two months, 6 months, 10 months, we always went back to the same kindergarten.
The reasons are:
 They are using Montessori teaching methodology.  They accepts children from a few months to 6 years old (before going to primary school).  So most of the time, kids of all ages are staying together, and bigger kids learn to take care of younger ones.  When they were doing activities, they separate into smaller group and bigger one when the teaching is more appropriate to the age group.  Zoey loves the younger ones, and you can see from this photo.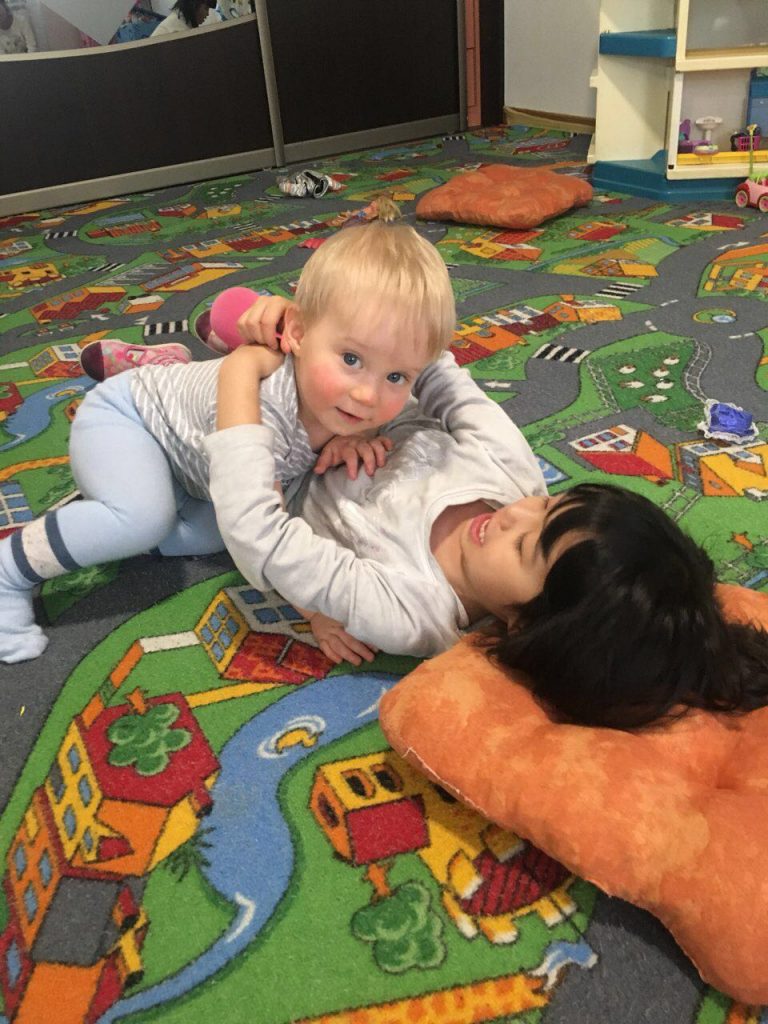 2. They have a lot of activities & kids do learn and grow nicely.  I sometimes feel so amazed how much crafts that those little kids make every day.  Zoey from time to time bring home big bags, full of her artwork, I have to say they are productive!  😉
3. Wonderful atmosphere, big family.   As a private nursery, everything feels warmer & more relaxed.  Teachers are like parents or big friends figures,  peers are like brothers & sisters.  Zoey really love all friends there, I feel guilty and sad to take her away from them.  She remembers everyone when we are travelling or staying in other places.   The photo below was taken when Zoey went to Ms. Elena's home for pajama party (although she didn't really slept over, we were called at 11pm to pick her up, lol, but she had a lot of fun), the love is in the air. 🙂

4. Flexibility.  Many expats chose Paddington Sunflowers for their kids, apart from the reasons I already listed above, flexibility can't be ignored.  Understand the nature of many parents' work, the nursery always have some room for new comers.  Great teachers would make sure the new kid get immersed quickly, feeling the sense of ease, the sense of belonging, the feeling of "home" as soon as possible.
This photo was taken with the beautiful owner Ms. Elena.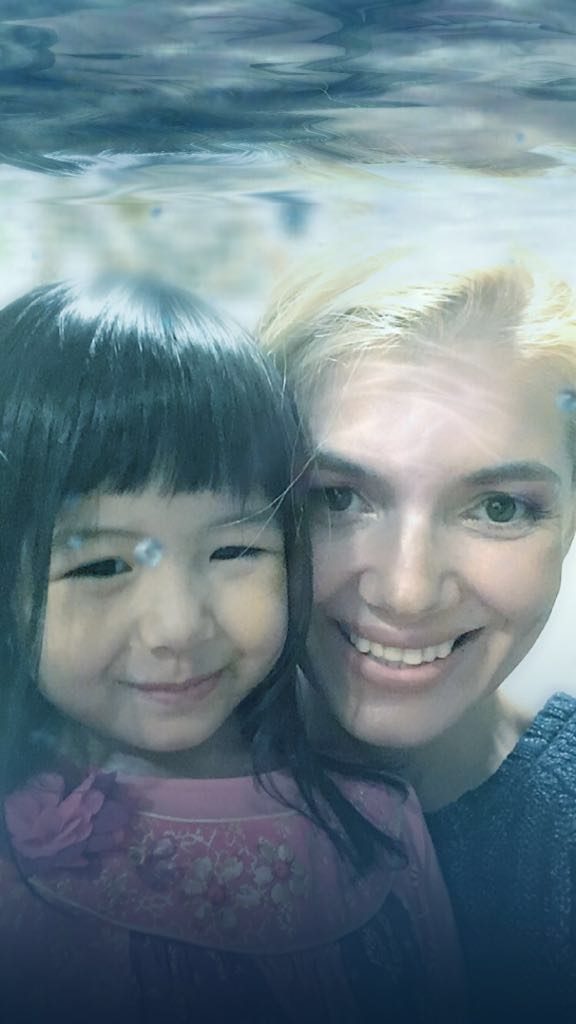 IF you want your kids to join this wonderful nursery , please feel free to contact Ms. Elena
Phone:  +381 69750930
website: http://www.paddingtonsunflower.com/