Being an Australian, you tend to take beach for granted until you go other places. We like Slovenia, it's very convenient. However, for a few months, we have been trying to search some sand beach for our little one to play.  A few famous beach front like Portoroz and Piran don't really offer sands, but pebbles…a few Croatian resort cities that some friends recommended are not famous for sandy beach either…  which I wasn't so used to, as I lived in Australia for years, where has sandy beach everywhere (a bit exaggerating, but almost true).  
Last week, we started looking up to Austria to find some place for weekend getaway.  Between drive 1-2 hours from Ljubljana, our focus turned to Klagenfurt in Austria.  And we found that this swimming place on lake Woethersee actually offers sandy beach. That's it.
It took us about 90 mins to drive to Klagenfurt.  Nice drive if you like curvy, green road, half of the time you will be there. Zoey's dad was enjoying it quite a lot.
We entered the park after 3pm. Before we spent 2 hours in IKEA. (great store, big and well organized comparing to many other locations I visited before).  The entree fee seemed lower than if you arrived in the morning.  You can find the full price list here ( https://www.stw.at/privatkunden/freizeit/strandbaeder/eintrittspreise/).  Use translate function if you don't read German like myself.
The park is huge, i heard that it can hold 12000 people. Many small day room and lockers. Some shades by the beach for people who don't want to have sun bathing.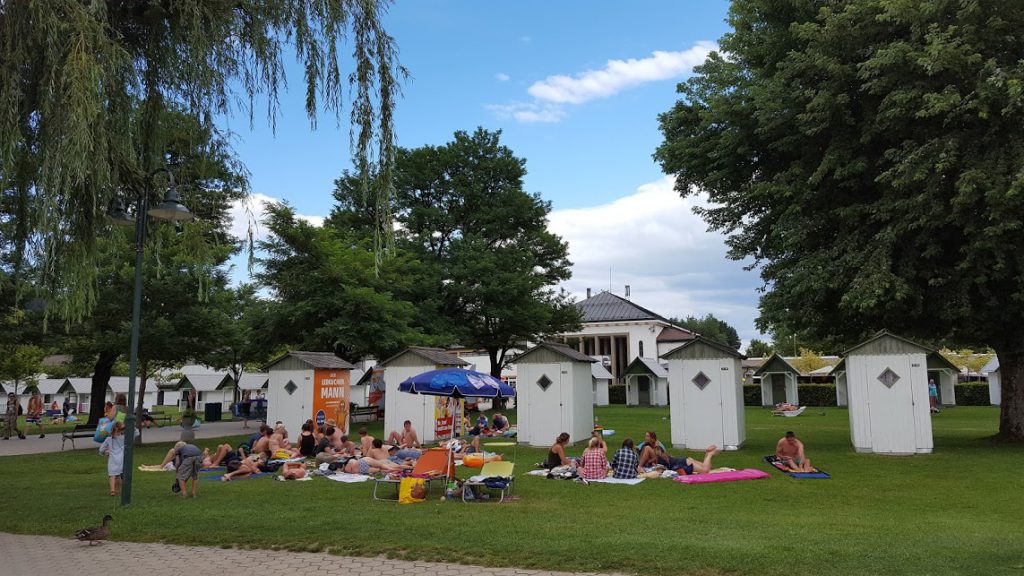 The sand, oh the sand… we were really happy to see the real sand. Not really fine sand like in Thailand or Australia, but already good enough.  Kids can build sand castle here for sure.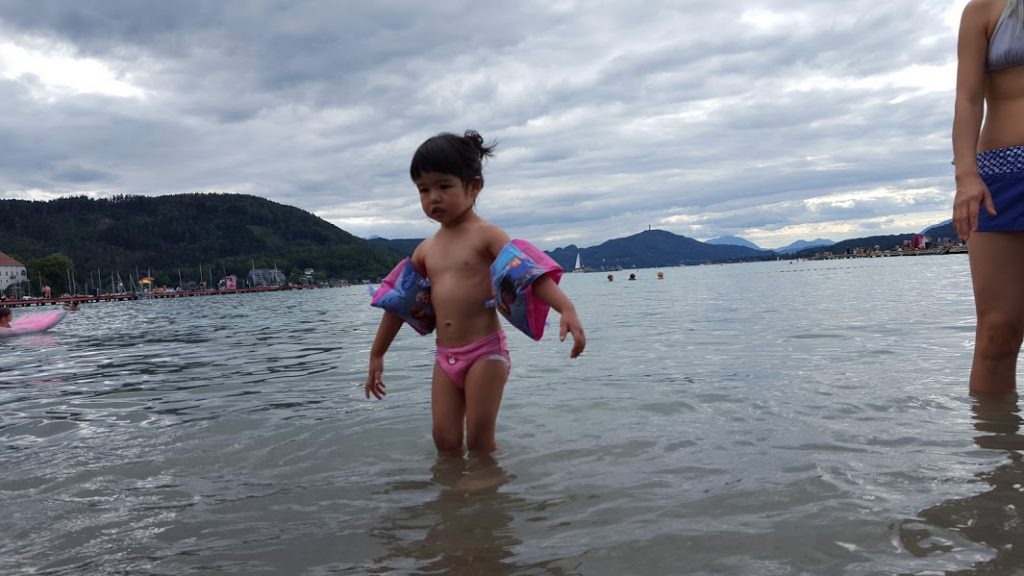 Then the fun time began.  Pity that the temperature wasn't so high, I didn't swim as afraid of catching cold.  But we spent time in the water.  Zoey even was inspired by other smaller kids, taking off her undies and played as a naked 'baby'.  🙂   (to avoid her disagreement in the future, I decided not to put her nude photo here). Quite a lot of ducks too, very friendly to people.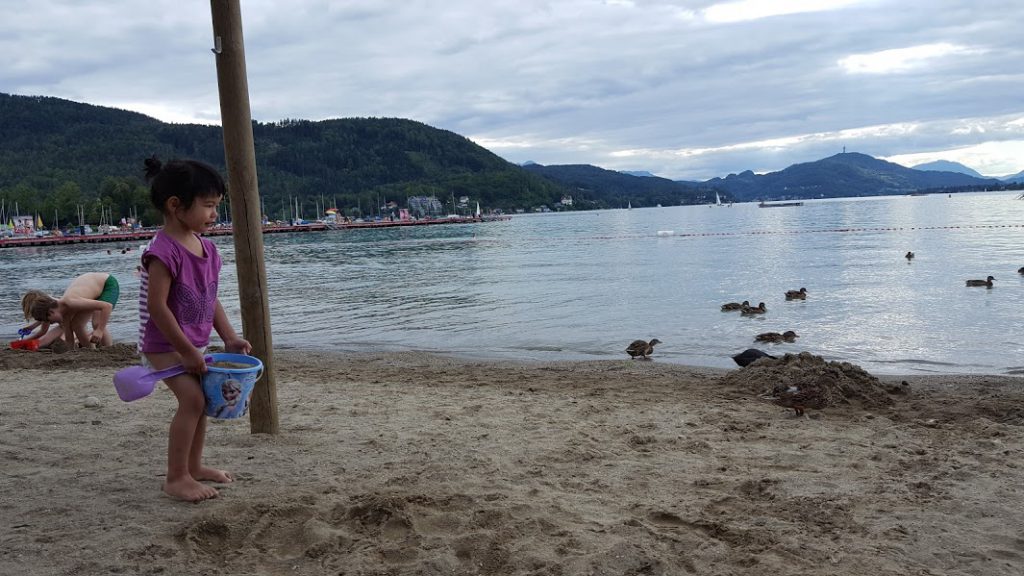 We definitely all had fun.  There were great facilities in the park, we didn't have time to explore them all, but we agreed that next sunny /hot (fingers crossed) weekend, we will come back here again, absolutely!